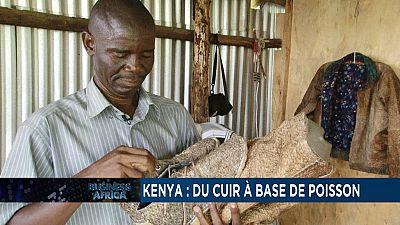 These women are busy in this unique artisanal tannery in western Kenya. Here they separate fish skin from waste which is then tanned to make leather.
The workers strip the last pieces of rancid flesh from fly-covered skins and hang them to dry on wooden beams, like clothes on a washing line.
Then the dried skins are stuffed inside a rusty hand-cranked drum and drenched in an acidic herbal solution, based on local fruits such as papaya or avocado, that tans them into fish leather.
It is the brain child of Newton Owino, an industrial chemist who saw an untapped opportunity in region near Lake Victoria, where where grilled Tilapia and Nile perch are a delicacy.