The South African city of Cape Town has chalked may feats amongst others the local, continental and global tourist appeal of being home to the Robben Island museum, the facility that held global political icon Nelson Rolihlahla Mandela and his counterparts.
Affectionately referred to as 'Tata Madiba,' Mandela was a statesman who endured decades in jail, was released from prison and become the nation's president after the first multi-racial election in 1994 (born in 1918 – the country celebrates 100 years of his birth this year).
But Cape Town and its inhabitants (Capetonians) are currently the center of global attraction, over a not too palatable piece of news. They are all but set to become the first global city to run out of water.
We need all hands on deck. We are facing a massive challenge, which can only be overcome if we are all part of the solution.
According to forecasts by experts and city authorities, taps in Cape Town will dry up sometime this year. The initial date of mid – April 2018 has recently being pushed forward twice, first to May 11. The new date of June 4, was at a cost – farmers were forced to reduce usage of water.
The second postponement, a decision taken after "a reassessment of the extent and severity of the current drought," crisis management has also been handed to the central government.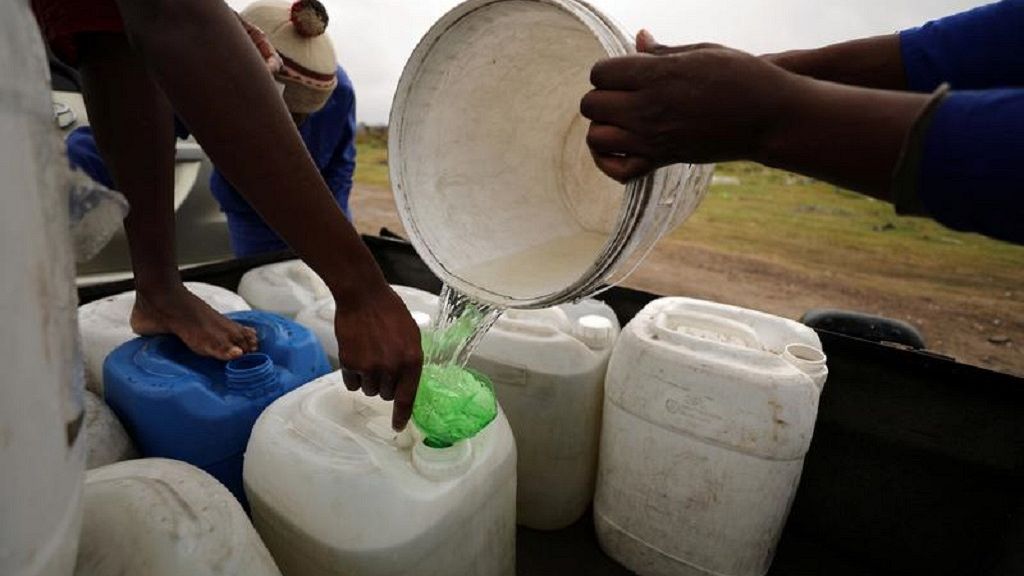 So what exactly is going on Cape Town?
Experts had earlier forecast that taps will dry up in April 2018. When that day comes, Capetonians will have to queue for water from designated points. Already they are using a daily quota of a little over 50 litres daily.
The reality facing the city is that due to the impending crisis, radical water usage is being advocated whiles the local authority puts up water collection points where people will collect daily water quotas.
Mayor Athol Trollip of neighbouring Nelson Mandela Bay said in an interview: "We need all hands on deck. We are facing a massive challenge, which can only be overcome if we are all part of the solution."
The view of experts on the causes of the crisis involve the following: Climate change and a booming population. Dam levels continue to fall and failing rains are compounding the situation.
The earth we are told is covered by way more water than by land. Water is man's most indispensable resource in the general scheme of events.
The government recently turned to nature as the date inched ever closer. Three days of prayer was declared between February 9 – 11, 2018 during which period rare rains descended on the town to the relief of Capetonians.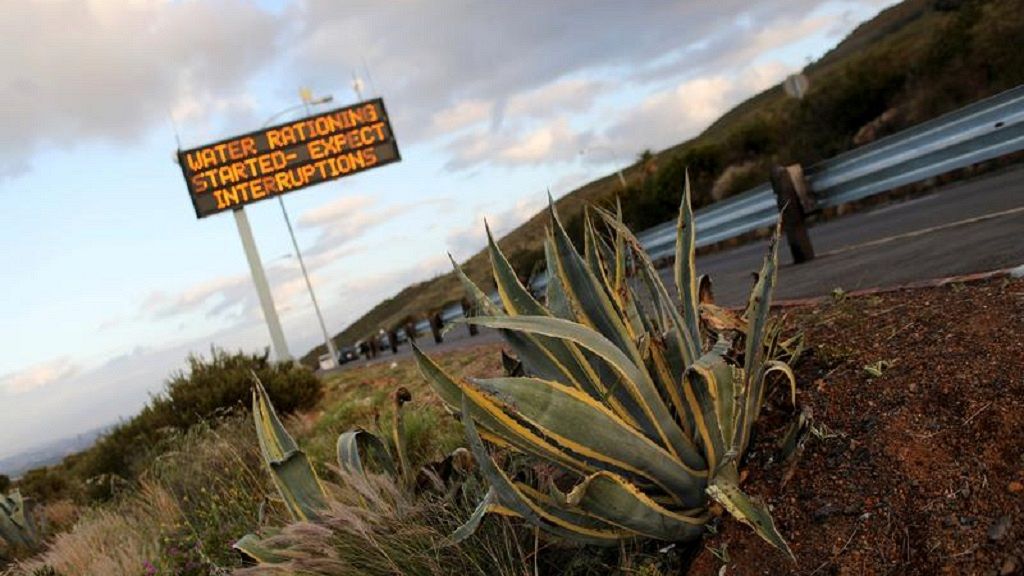 What are the city authorities proposing?
The incontestable dependence of Cape Towners on nature is now more than ever poignant. There is a Water Disaster Plan in place to contain the crisis. Authorities are looking at short, medium and long term measures to combat and prevent future occurrence.
Under the Water Disaster Plan, the authorities have all but resigned themselves to the reality that the taps will dry up before or on the projected date. As above stated, there are water collection points being built across the city.
In more technical schemes, they are pushing down the velocity and water supply pressure to save water, meters are to be repaired plus an overhaul of the water supply infrastructure – maintenance and replacement.
Large-scale users of water are to be 'policed' more. Authorities are looking at desalination as a longterm solution wary of the costs, use of aquifers have also been very key in deliberations. Then there is a call center that is expected to interface with the public on pressing issues.
What is an aquifer? Simply an "underground bed or layer yielding ground water for wells and springs etc." (Wordweb)
So then, a resource as basic as water has moved from being one that rests on affordability to one more on availability. It has shifted from being a symbol of privilege and bonus to being an ultimate leveller. It is as the News24 portal puts it, 'a matter of life and death.'
People are tasked to be judicious in their use of water. Some of the 'weird' but real reports indicate that people have cut down on showers. People are harvesting used water for reuse – for example collect bath water which is used to flush toilets.
Women have given up washing of their hair. People have been told to stop using the shower but rather fetch a quantity of water for their 'modest' baths. No one is to hoard water because everyone is sharing what is available in the lead up to and post 'Day Zero.'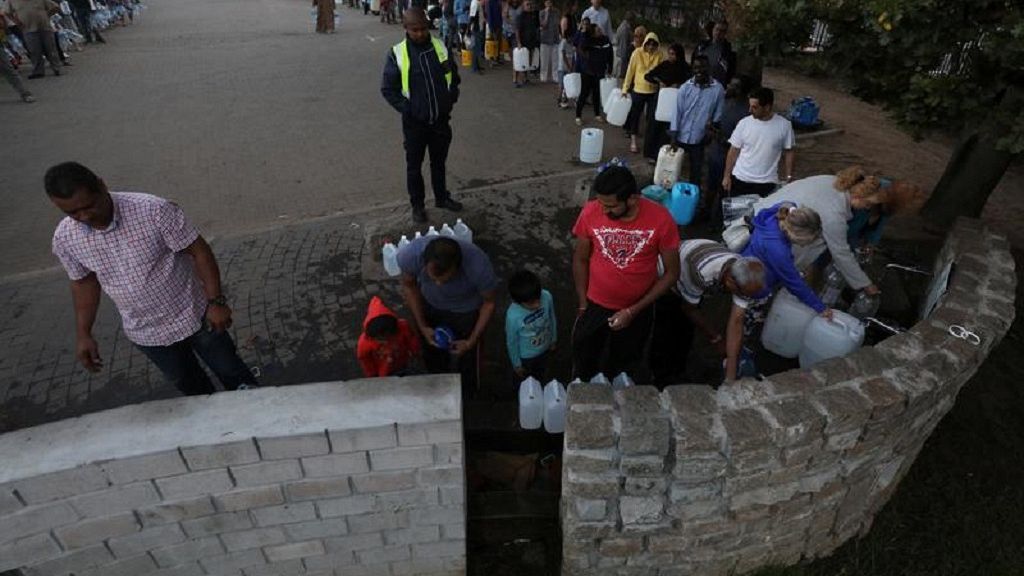 About the bubbly town suffering a historic water outage
Cape Town is a port city in southwestern South Africa; its political reputation is derived from being the seat of the legislative branch of the government.
It is a bustling city located in the larger Western Cape province. It is renowned for its tourist traction, unsurprising for a city that has the iconic Table Mountains, national parks and the Victoria and Alfred waterfalls amongst others.
Its busy habours also make it a key economic center for the country. Then there are boats also connecting with the Robben Island – a formerly notorious prison facility where Nelson Mandela was once held, now a living museum.
Located at the bottom tip of the continent but currently at the top of global water news. Cape Town is a city of an estimated four million people. Capetonians must have learnt their lesson the hard way, but are other cities around the world learning?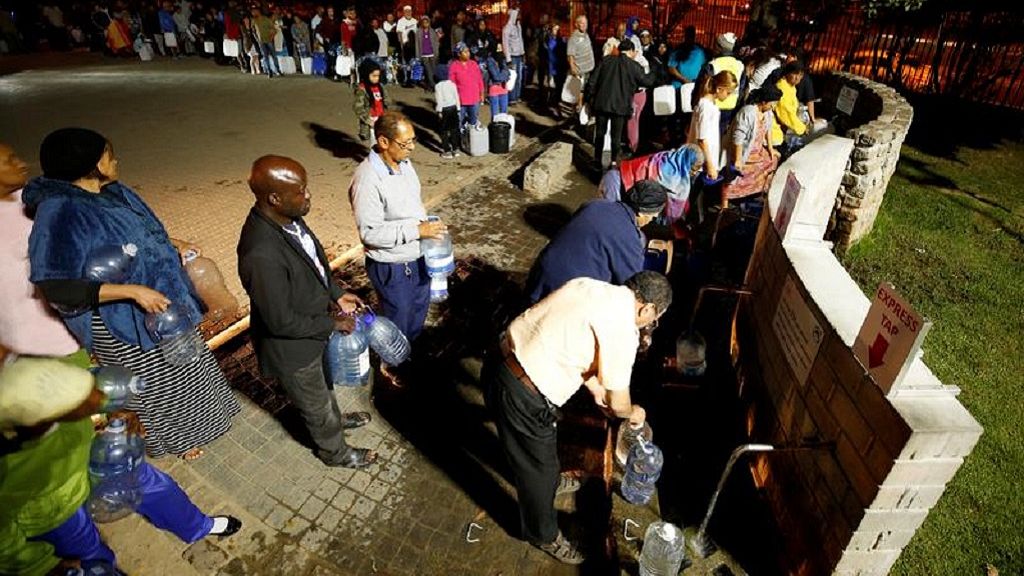 Shaban Abdur Rahman Alfa
Digital journalist
Pointe-Noire, Republic of Congo
alfa.shaban@africanews.com