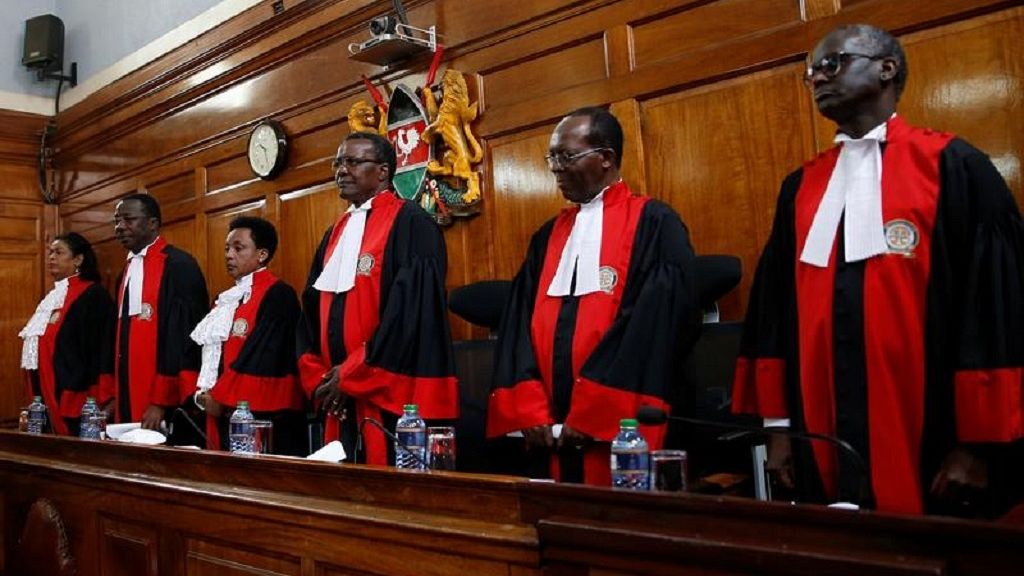 David Maraga, Kenya's Chief Justice and the Kenya Supreme Court (KSC) made history in Africa after they annulled a presidential poll citing irregularities and failure of the elections body to adhere to its own rules.
But their September 1 decision came at a price, the incumbent Uhuru Kenyatta will soon after the ruling refer to them as thugs and criminals – despite having earlier accepted the results.
Maraga was at the heart of the Jubilee party's threats and jabs but he would not be bothered. He fired back at his political critics stressing that the justices will not in any way be cowed by their actions and that they were prepared to die to defend the law and due process.
A September 19 statement issued by the Judicial Service Commission and signed by CJ Maraga in the wake of the political threats read in part:
'We call upon Kenyans of goodwill to stand up for the independence of the Judiciary and the rule of law. On our part, we are prepared to pay the ultimate price to protect the Constitution and the rule of law.'
He will preside as a lone judge on a case that sought to postpone the re-run poll the court had ordered. All his four other colleagues were absent for a reason or the other. His deputy's car had been attacked the day before.
For leading the bench that delivered Africa's first presidential poll annulment, more so for a heated election as the August 8 process and standing firm in the face of political threats, we have nominated CK Davis Maraga and the KSC for their courage. You can vote for them via our social media platforms. Twitter and Facebook.
#2017 is coming to an end and it is time to recognize our #African Personality of the Year. Who among these four will you go for and why? ?

— africanews (@africanews) December 25, 2017