A man driving a rented pickup truck has killed at least eight people and injured 11 by driving into pedestrians and cyclists on a bike path in New York.
The incident took place at around 3 pm local time. Police were quickly on the scene and arrested the driver after shooting him.
Media reports named the suspect as 29-year-old Sayfullo Saipov from Uzbekistan, who came to the US in 2010.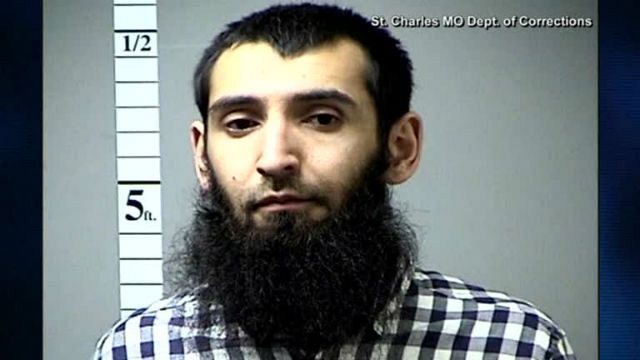 The driver crashed into a school bus injuring two adults and two children. Five Argentines were also among the dead.
A note was reportedly found in the truck that referred to so-called Islamic State. Authorities said it was an act of terror.
Investigators believe the suspect acted alone stating there was no evidence of a wider plot.
US President Donald Trump took to Twitter to offer his condolences saying his thoughts were with the families of the victims.
He also ordered the Department of Homeland Security to "step up" vetting measures, following the incident.
My prayers are with the New York City community. We will not let this terror attack change our spirit or way of life. Terror will never win.

— Sen. James Lankford (@SenatorLankford) October 31, 2017
New York City Mayor Bill de Blasio also condemned the attack:
"This was an act of terror and a particularly cowardly act of terror. Aimed at innocent civilians, aimed at people going about their lives with no idea what was about to hit them."
My thoughts,prayers to the victims & families of the #Manhattan attack
Stay strong and safe our beloved city New York
Terror will NEVER win pic.twitter.com/rZA3iRFKgh

— Enes Kanter (@Enes_Kanter) October 31, 2017
Here's how events unfolded