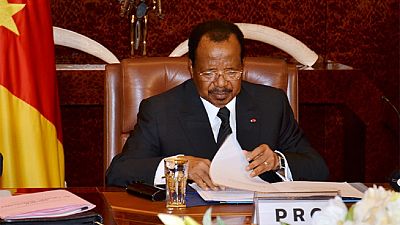 Cameroonian President Paul Biya has declared Friday and Saturday a national day of mourning in honour of the soldiers who died after a military vessel capsized on July 16, 2017.
The vessel was carrying 37 soldiers when it capsized off the coast of the Bakassi peninsula near the border with Nigeria.
Only three of the soldiers were rescued by an emergency team that tracked traces of fuel to the vessel, the defense ministry said at the time.
It is believed that the boat capsized because it was overloaded, but authorities say the cause is still unknown.
President Biya signed the decree on Thursday and ordered that all flags should be hoisted at half-mast in honour of the soldiers.