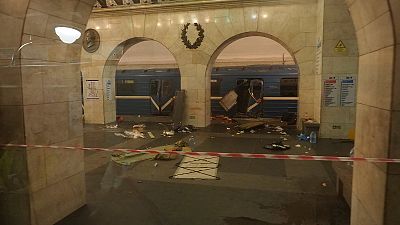 As the hunt goes on for whoever was responsible for the deadly metro blast in St. Petersburg, media reports are naming the main suspect being hunted.
The Interfax news agency quoted the Kyrgyzstan security service as saying the suspect is a Kyrgyz-born Russian citizen.
The GKNB agency is also quoted by the Reuters news agency as naming the suspect as Akbarzhon Jalilov, saying he was born in Kyrgyzstan.
The current country of residence of the suspect is not yet clear.
Jalilov is said to be a 22-year-old born in Osh, but no other details have been released.
The explosion on Monday on a metro train in the centre of St. Petersburg killed 11 people and wounded at least 45.