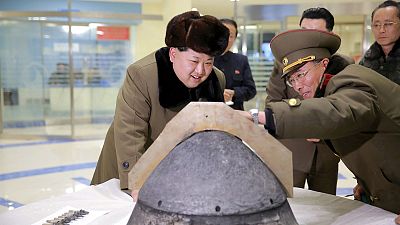 A missile launch by North Korea appears to have failed according to both US and South Korean officials
The apparent test on Wednesday came from an airbase on the country's east coast. It ended with an explosion seconds after the launch.
Earlier this month, North Korea fired four ballistic missiles into the sea off Japan's northwest coast, angering Seoul and Tokyo.
Pyongyang is banned from any form of nuclear testing and accuses the US of trying to cut it off from the global financial system by trying to extended UN sanctions against it.