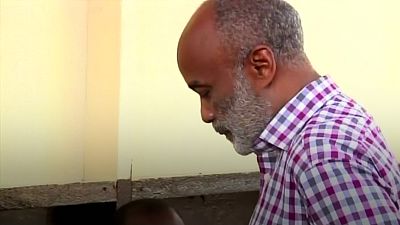 The former Haitian president Rene Preval has died at the age of 74.
He was in office during the devastating earthquake in 2010. He was also the first leader in the Caribbean nation's 200-year history to win a democratic election, serve a full term and peacefully hand over to a successor.
Unlike many of his predecessors Preval was not accused of large-scale human rights abuses or corruption.
The cause of death was not made public.