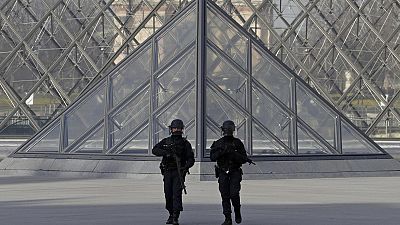 The suspect in the machete attack near the Louvre entered the country from Dubai on an Egyptian visa, sources close to the investigation say.
Prime Minister Bernard Cazeneuve said the incident, which took place in a shopping centre under the Paris museum was "clearly terrorist in nature."
The assailant slightly wounded a soldier on security duty. Other armed guards responded with five shots, seriously wounding the attacker.
The museum and its surroundings were evacuated shortly after the attack, although visitors inside were initially prevented from leaving.
A search of the suspect's two bags uncovered no explosives.