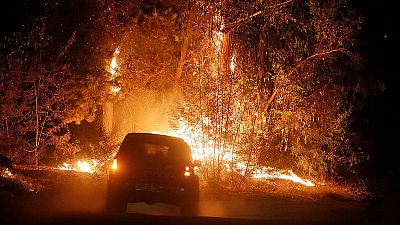 Chile is under a state of emergency as more than a dozen large wildfires threaten towns in the centre and south of the country.
A heat wave and high winds are fueling the flames, which have already scorched 50,000 hectares of land.
The military is helping firefighters and forestry workers, with helicopters and planes called in.
But residents are being forced to defend their own properties in some areas and crops and vineyards are also being wiped out.
Smoke from the fires has created a thick haze over a wide area.