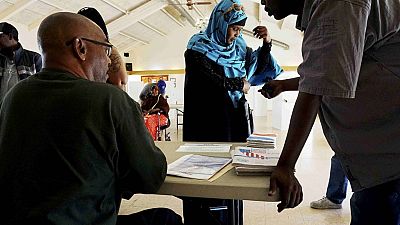 Allegations of corruption, voter intimidation and vote buying have hit Somalia's ongoing parliamentary elections.
Prior to the election the country's auditor general said in an interview his office was investigating numerous fraud cases on the election process.
The auditor general said votes are being bought for as much as $1.3m amid cases of government resources being used in the election.
Some candidates have reportedly been intimidated
The elections have been taking place since October.
Some 14,000 of the country's 12 million citizens are voting for 275 MPs across the country, who will join 54 appointed senators to select a new president.
Somalia's Parliament will meet on November 30 to elect a President.
Agencies