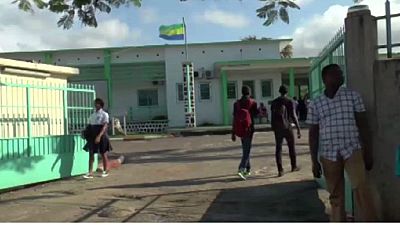 Schools in Gabon reopened on Monday, a month after originally planned but without lessons.
The main teachers union is still on strike following the country's disputed presidential election.
Rigobert Mounza, Principal of the Lycée Léon M'ba in Libreville, said "lessons will begin next Monday, this week we are going to settle some technical issues so we can truly be ready next Monday.''
The situation is distressing for parents as it affects an already late school calender.
Teachers are also demanding the payment of arrears of bonuses of more than 6000 of their colleagues .
A standoff between opposition-supporting unions and the government caused school holidays to be extended by a month.
Africanews Correspondent