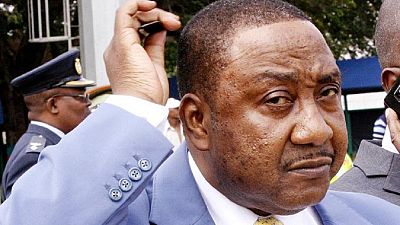 Zambia's former defence minister Geoffrey Mwamba has been released on bail after an arrest on Wednesday afternoon.
Mwamba, also popularly known as GBM, has linked his arrest to political persecution from president Edgar Lungu.
He had been arrested for alleged unlawful drilling.
Sources said he was released with the help of sureties from close friends and will likely appear in court again on March 10, 2016.
Mwamba served as minister under late president Michael Sata although they fell apart.
His efforts to replace the late president Sata had been futile and he later left the ruling party after the rise of Lungu.