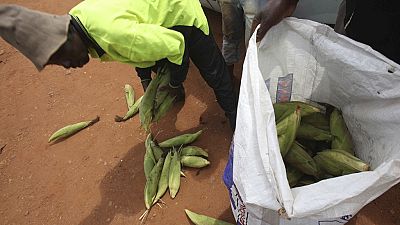 Zimbabwe's consumer prices fell by 2.19 percent year-on-year in January following a 2.47 percent decline in December, statistical agency Zimstats said on Monday.
On a month-on-month basis, prices fell 0.05 percent compared with a 0.11 percent decline in the previous month.
The World Bank has already warned that economic headwinds in 2016 could Challenge Zimbabwe's recovery made during the 2009-2014 following "dollarization" and stabilization measures.
"These headwinds and the brunt of the economic corrections, both domestic and global, will likely be most deeply felt by poor households," the World Bank cautioned.
Recent growth in the south African nation has been largely driven by consumption, and both public and private investment have fallen since 2011.