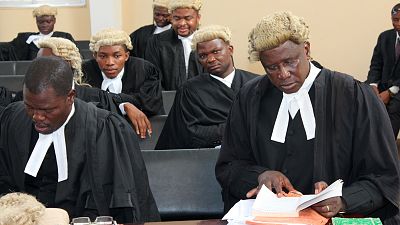 Nigeria's supreme court has dismissed an appeal by the senate president, Bukola Saraki, against his trial by the code of conduct tribunal for alleged corruption.
Saraki is facing a 13-count charge of alleged false declaration of assets.
The Code of Conduct Bureau says the senate president lied about his assets, and maintained a foreign account, when he was governor of Kwara State.
Saraki said the charges were politically motivated, and challenged the powers and composition of the tribunal to hear the case.
If found guilty, the senate president may lose his position and could be banned from holding any political office for 10 years.