With democratic culture – specifically electing leaders via the ballot box gaining grounds across Africa, elections continue to be routinely held across the continent each year.
2018 had its fair share of presidential elections, producing a number of new leaders whiles some incumbents also secured re-election.
In the first part of our election reviews on our 2018 news review, we shine the light on two countries that produced new presidents – Sierra Leone and Zimbabwe.
Sierra Leone ex-junta leader wins presidency
The March 7 polls were expected to be the end of the road for Ernest Bai Koroma, who had been president for two terms. His party, the All People's Congress, APC, put forward then Foreign Affairs Minister Samura Kamara as its candidate.
Kamara's main challenger was former military ruler Julius Maada Bio leading the Sierra Leone Peoples Party, SLPP. Other contenders included an ex-veep and top global civil servant.
The March 7 process, largely peaceful, failed to produce an outright winner. Maada Bio won the first round but failed to secure the 55% threshold for a first round win – 16 candidates were on the March 7 ballot.
The elections body subsequently scheduled a March 27 run-off between Kamara and Maada Bio. The former military ruler prevailed as an attempt to block his victory was thrown out by a court.
By law, he was immediately after the announcement sworn in at a hotel in the capital Freetown before a ceremony was held weeks later with regional leaders in attendance.
READ MORE: Recap 1 – Sierra Leone's March 7 elections
READ MORE: Sierra Leone's 2018 general elections – Twists and turns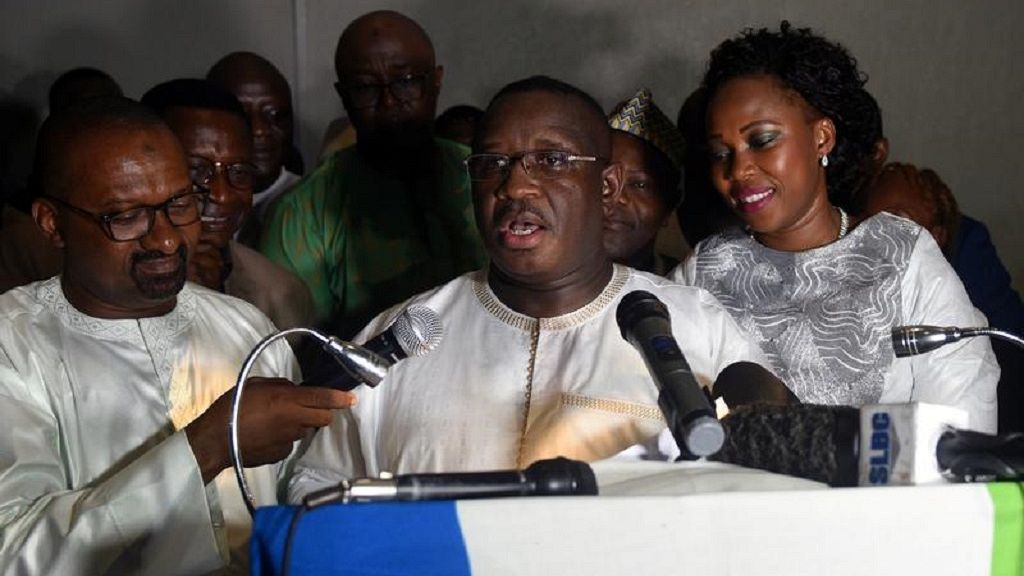 Zimbabwe's first post-Mugabe polls
Zimbabweans in November 2017 "united" to end decades rule by long term president Robert Mugabe. It took an army takeover and impeachment threats to achieve that goal.
Mugabe's exiled VP Emmerson Mnangagwa was sworn in as head of ruling Zanu-PF and president of Zimbabwe. He was to become candidate in polls.
Mnangagwa announced July 30 as date for the elections, first in post Mugabe era. With barely 24-hours to he vote, July 29, Mugabe backed main opposition candidate, Nelson Chamisa of the Movement for Democratic Change Alliance.
On July 30, the vote took place as voters elected president, lawmakers and councillors countrywide. Ruling Zanu-PF swept majority in parliament. But the post-poll tension was with presidential results.
Opposition Movement for Democratic Change Alliance called for immediate release of the results alleging ongoing manipulation.
Police clashed with opposition supporters in Harare, army called in – six protesters died by end of protests, mass arrests made.
Elections body, ZEC, finally released results, Mnangagwa declared winner with 50.8% with Chamisa bagging over 44% of votes.
MDC Alliance mounted a court challenge as inauguration was suspended pending poll petition. They filed their poll petition on final day allowed by law.
The Constitutional Court, listened to arguments on both sides and unanimously dismissing the petition for lack of evidence. Mnangagwa was sworn into office for first five-year term.
READ MORE: Run-down: Before, during and aftermath of Zimbabwe's first post-Mugabe poll