Ethiopia is the worst African country when it comes to lowest access to decent household toilets, a report by the charity WaterAid on the state of the world's toilet 2018 has noted.
The report released on November 19 – the World Toilet Day – indicated that as at 2015 over 45 million children under 17 were without a decent household toilet. That translated to 93% of the population without at least basic sanitation at home.
"Ethiopia is Africa's second largest country in terms of population. Drought and famine, combined with a border war with Eritrea, have held back development. The new prime minister, Abiy Ahmed, has promised peace and order.
"Access to water and sanitation are among the major challenges ahead.27 60% of Ethiopia's schools don't have toilets and more than nine in ten people lack this human right at home. However, there is hope for the future.
"The country has made progress in delivering shared toilets in communities and there has been a spike in the number of children completing primary education," the report said in parts.
Behind Ethiopia, Chad, Madagascar, South Sudan and Eritrea complete the top five slots with 90, 90, 90, 89% respectively in terms of population without at least basic access to sanitation at home (2015).
The top 10 list is completed by Niger 87% at sixth, Benin, Togo and Ghana are tied iun 7th spot with 86% and Sierra Leone 85% at tenth.
"Of the 101 countries with data available on how many schools have decent toilets, Guinea-Bissau on the coast of West Africa comes last. Eight in ten schools lack adequate facilities and almost the same proportion of households don't have at least basic toilets.
"Only 29% of children complete primary school, which may be in part attributed to high rates of illness, poor facilities, and the inability to attract teachers. Somalia, on the Horn of Africa and long struggling with violence and political instability, is joint fifth.
"Six in ten schools don't have even limited access to sanitation, and progress towards reaching everyone with decent toilets at home is decreasing. Meanwhile, 5,300 children are dying every year from the related diarrhoea.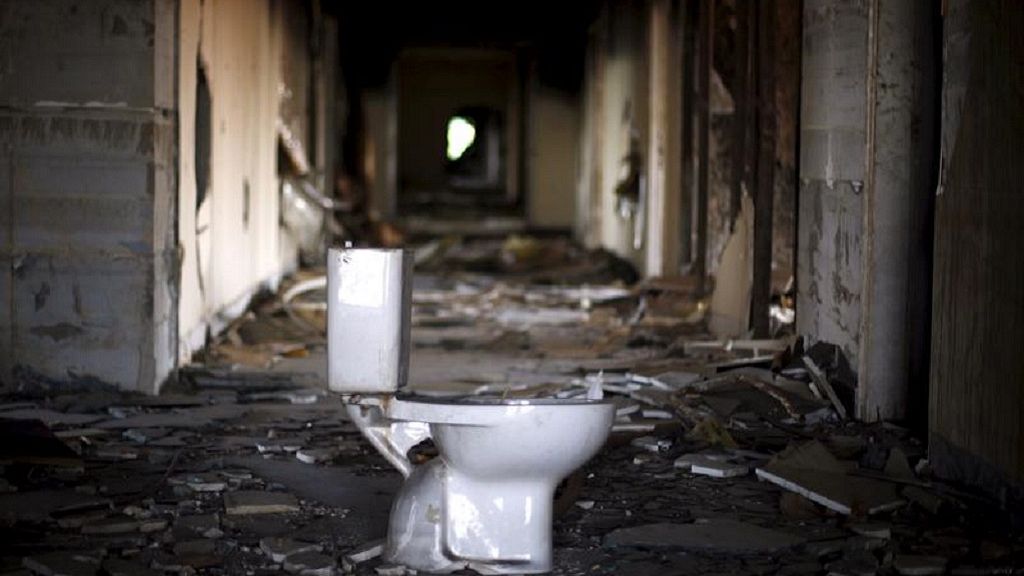 The report by WaterAid is titled: The Crisis in the Classroom: The State of the World's Toilets 2018.
WaterAid's report, The Crisis in the Classroom: The State of the World's Toilets 2018, reveals the countries where children are struggling most to access a toilet at school and at home, and highlights those that have made good progress.
It calls on governments to take urgent action to make decent toilets normal not just for children but for everyone everywhere by 2030.
@alfaafrican