When hundreds of soldiers from Ethiopian army's elite unit marched with arms to the National Palace, they were said to be demanding pay rise and better service conditions.
They were disarmed and invited to meet with Prime Minister Abiy Ahmed who gave them assurances that their grievances were going to be looked into.
A week on, PM Abiy has told lawmakers that the soldiers were part of elements that are against ongoing political reforms. The 42-year-old former soldier said he had managed to defuse the situation and to prevent it from becoming dangerous.
Abiy was widely reported as ordering the soldiers to do press-ups which he joined in, despite it being a reprimand for the soldiers who are said to have used the wrong procedure to protest.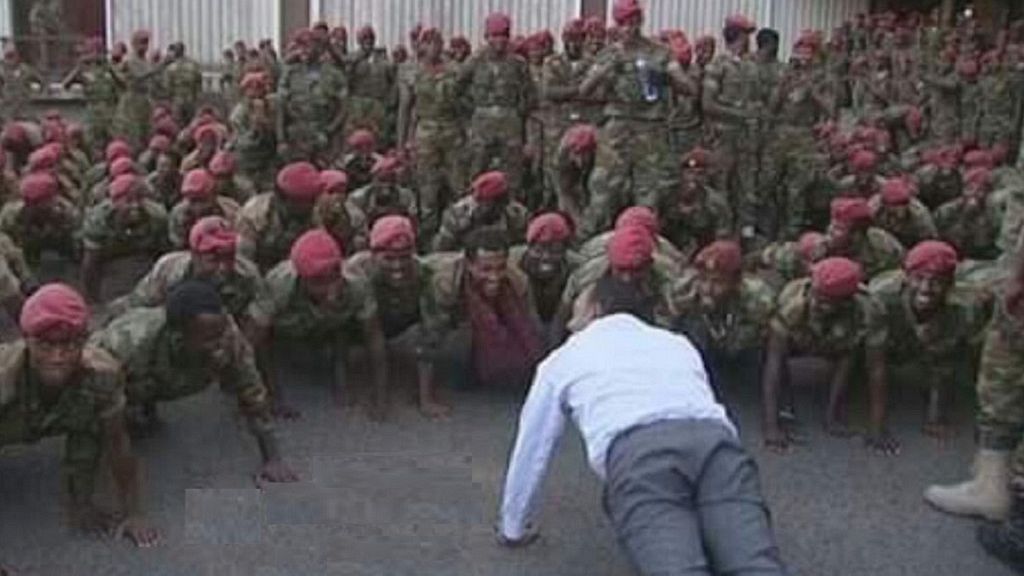 They have since apologized whiles state-owned FBC reported over the weekend that a number of officers had been arrested for their respective roles to the spectacle.
Abiy told lawmakers that even though photos showed all happy situation after he met the soldiers, "inside I was very unhappy."
"The situation was brought under control, some forces, were heard saying that 'he escaped before we could kill him'. So, we should not see the situation lightly," he added.
This becomes the second known attempt on his life. In June this year, bombs went off during a pro-government rally at the Meskel Square in Addis Ababa.
HE PM Abiy Ahmed listened to the grievances carefully, reprimanded them for the wrong procedure they followed to express those grievances, but concluded the meeting with a promise to meet properly in the near future to positively consider their demands. #Ethiopia pic.twitter.com/7GG9lxcxCu

— Fitsum Arega (@fitsumaregaa) October 10, 2018