Discovering the Republic of Congo through the lens
This is the aim of Congolese photographer Robert Nzaou-Kissolo, known for documenting daily life on the streets of the country's second largest city, Pointe Noire.
An exhibition in honour of his works was recently held in the coastal city in which he was able to display his new photo series, Madia ya bwala meaning our local food or local meals in the Kituba language.
Those who attended the exhibition had this to say:
"It's unbelievable. I couldn't put myself in his shoes because he has a very special imagination," said Delpra Dabash, a manager in Pointe Noire.
"It is a very good illustration of our culture. What he does is very interesting because he highlights our different cultures, our different products," said Malonga, who is a lawyer in the city.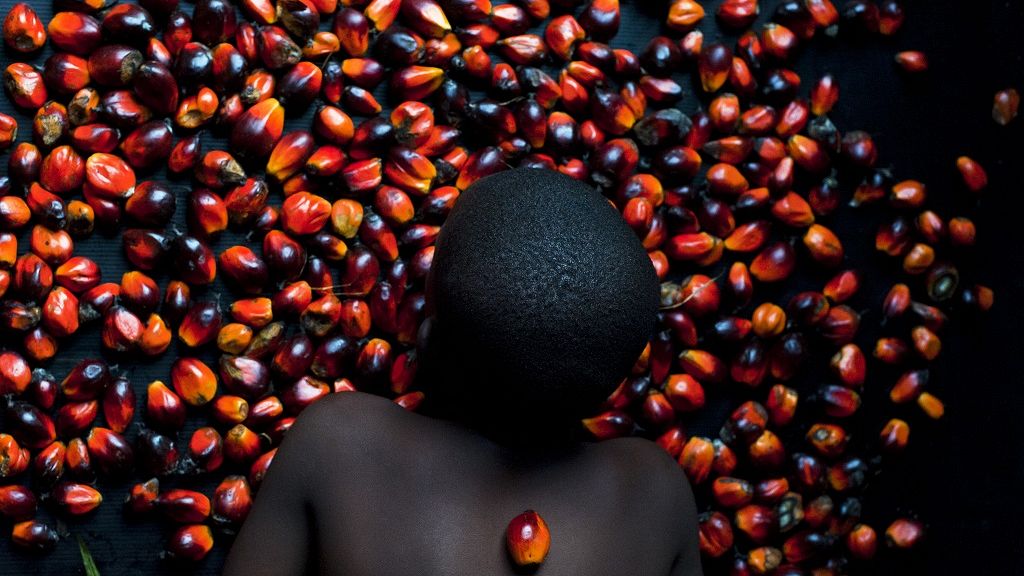 Robert says the aim of his latest series is to highlight the traditional foods consumed in the country like the fumbu, ngasi, tete which are rarely found in five star hotels.
"Madia ya bwala, the Congolese know what this means. It's the food from home, it's the food we love a lot. But it is also the food that we don't want to see in our luxury restaurants, or in luxury hotels. So there is a contradiction. The idea that came to me was to value our food. To put it forward. But we had to find a way to do it. And it's not always easy. We could have taken food, fruit, and put them on a table and taken a picture. But this is different. It's food you love and when you're in town you don't want to see it", said the photographer.
"It's very good. He thought it through. Mixing, taking pictures with vegetables and people. It's really a research project. I say bravo," said Valloni, a renowned photographer in the country.
"I wanted him to be able to leave his space, his comfort zone, to be able to take up this challenge with a new exhibition, another vision and at the same time to highlight food from home which is not really known in the world but in an original way," said Sylvie Mavoungou Bayonne, the organiser of the exhibition.
The photo enthusiast believes the busy scenes in the streets are valuable photographic subjects to explore.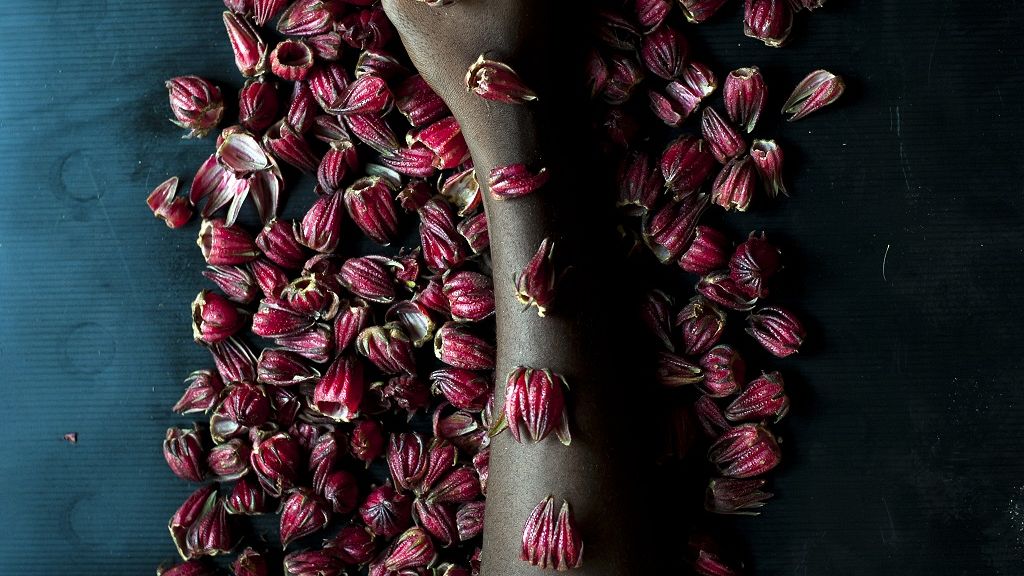 According to him, not being in control of the situation inspires him to be thrilled with this type of photography.
Previously, he had fallen in love with music and even became a rapper, beat-maker and later a hip hop blogger. It is while he was running his blog, that he discovered the power of images and understood that words alone could not make the post complete unless there was a picture. 
"Being a photographer is not easy. But you have to make a choice. I fell in love with this desire to tell, to show, this desire to make people laugh, this desire to create emotions. The picture helps me a lot with that. And then, as I say, I also learned to be patient, I learned to observe, I learned to listen," he said.
With his flourishing career, Robert now hopes to share his knowledge with other aspiring photographers in his country.
He appeals to authorities to support artists like himself by permitting exhibitions of this kind to be frequently carried out across the Congolese territory. In this way, they could end up mentoring others to also pursue the same career paths.