US First Lady Melania Trump was seen feeding baby elephants on Friday on a short safari trip in Kenya, the third leg of her solo African tour, far from the hustle and bustle of Washington.
Appearing relaxed and smiling, the 48-year-old former model visited the David Sheldrick Wildlife Fund (DSWT), famous for developing a method for raising orphaned elephants in Kenya.
She also visited the Nairobi National Park. Her visit to Nairobi took her to an orphanage and the national theater where she was entertained with performances.
Her tour, devoted primarily to children, through her "Be Best" campaign, began in Ghana on Tuesday, when she visited a pediatric hospital and then a former slave-strong, before traveling to Malawi.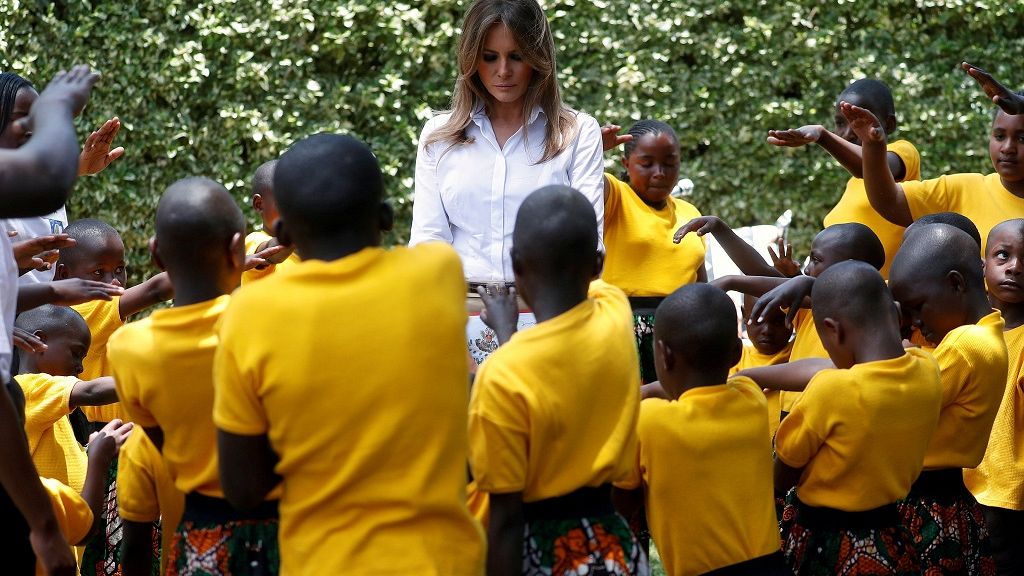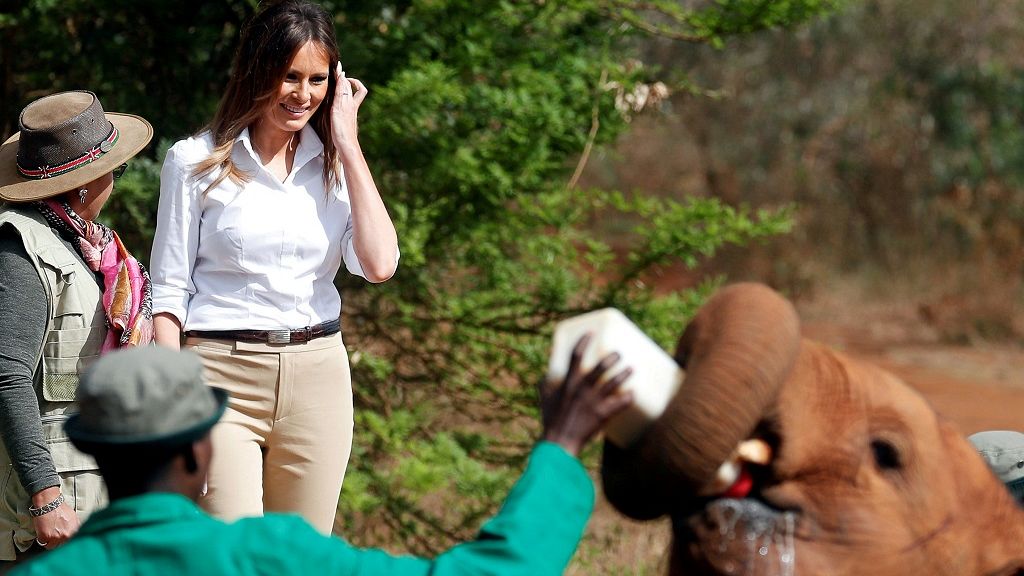 !https://static.euronews.com/articles/55/81/558189/1024×576_bonus-3.jpg