Global social media giants, Twitter, joined Nigerians to celebrate their 58th Independence Day – which fell on Monday October 1, 2018.
Twitter CEO Jack Dorsey and a delegation did not fly into Abuja for the national celebration. Twitter sent their love from afar and in advance of the celebrations.
On September 27, the company announced a special set of hashtags for the occasion. They were #NigeriaAt58, #HappyIndependenceNG, #NID18 and #NigerianIndependenceDay.
Each hashtag is accompanied with the Nigerian map in the national colours with an eagle on the left. The national emblem has the eagle being prominent, hence the name of the national team, the Super Eagles.
On October 1st, Nigeria celebrates its 58th Independence Day.

To mark the occasion, we've created a special emoji which can be unlocked by using #NigerianIndependenceDay, #NID18, #NigeriaAt58, and #HappyIndependenceNG pic.twitter.com/h2o6FlAnbx

— Twitter Government (@TwitterGov) September 27, 2018
In fact, the main national ceremonial grounds located in the capital Abuja is referred to as the Eagle Square. It as usual is the location where the national celebration was presided over by President Muhammadu Buhari.
Nigeria, Africa most populous nation and biggest economy, gained independence from Britain in 1960. In his broadcast carried on state TV, Buhari said in his concluding remarks: "Fellow Nigerians, As we celebrate the 58th Anniversary of our independence, we know we are on the right path.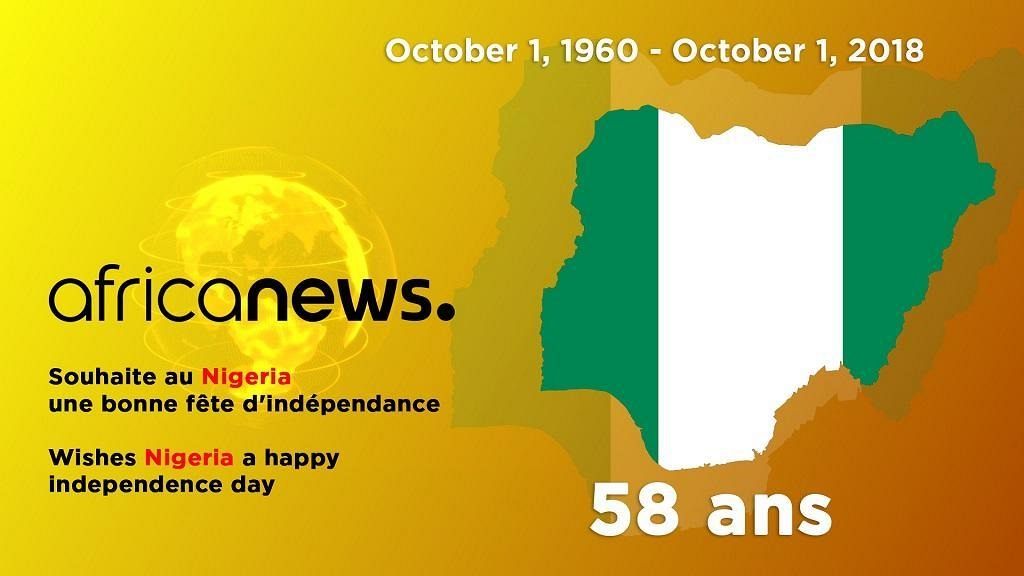 "Although we have our differences, they count for far less than the values, virtues and common aspirations that unite us as a nation. We have so much for which we should be grateful, and in which we should rightly take pride. Our journey is not finished but we have come a long way.
"I want to assure you that as President, I will continue to work tirelessly to promote, protect and preserve what really matters: a united, peaceful, prosperous and secure Nigeria, where all, irrespective of background, can aspire to succeed. Thank you. I wish you a memorable independence celebration."