The government of Ghana has thanked well wishers from around the world who joined Ghanaians to celebrate and bury an illustrious son and astute global diplomat, Kofi Annan.
"It is our hope that the values exhibited by the former United Nations Secretary General, which include excellence, humility and peace will become subjects of our attention in the aftermath of his passing," a statement signed by deputy Information Minister Kojo Oppong Nkrumah read in part.
The former U.N. Secretary-General was laid to rest on Thursday (September 13) in a state funeral ceremony attended by African leaders and international dignitaries. His burial in Ghana brought to an end three days of national morning.
Current U.N. Secretary-General Antonio Guterres was among the dignitaries in attendance. Guterres said Annan had only returned home and that his absence was going to be sorely missed.
At the funeral Annan's son, Kojo Annan paid tribute to his father in a moving eulogy calling him his daddy and hero. Annan led the UN from 1997 to 2006, becoming the first person from sub-Saharan Africa to do so.
Annan, a Ghanaian national and Noble laureate, died in a Swiss hospital last month at the age of 80. His body was flown to Accra on Monday (September 10) for burial in his homeland, where he is seen as a national hero.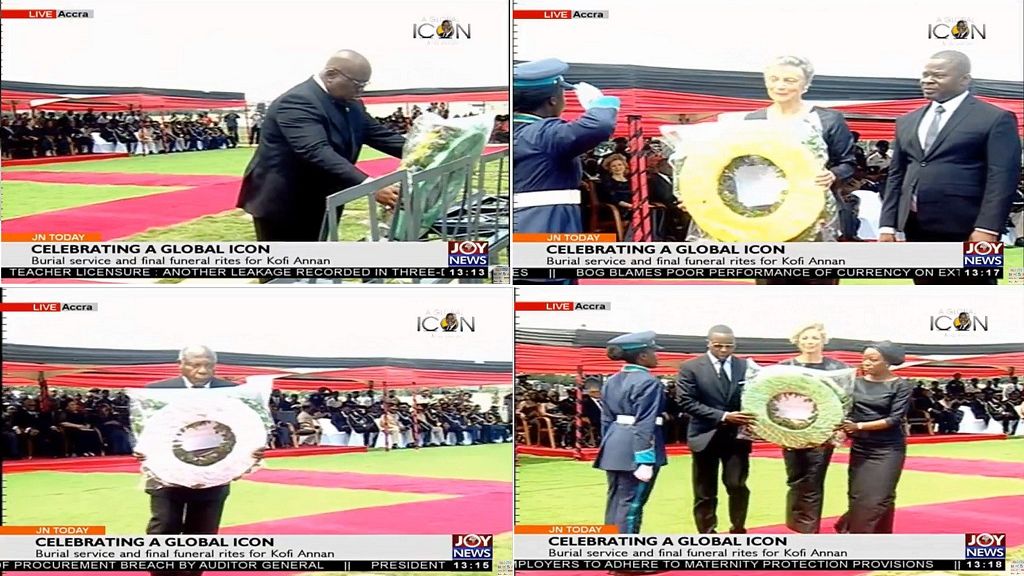 Kofi Annan's final message to the United Nations – December 6, 2006
.embed-container { position: relative; padding-bottom: 56.25%; height: 0; overflow: hidden; max-width: 100%; } .embed-container iframe, .embed-container object, .embed-container embed { position: absolute; top: 0; left: 0; width: 100%; height: 100%; }