A member of one the most celebrated families on the Middle East's cultural scene, Oussama Rahbani, has composed countless scores and chart-topping songs.
His family has played a major role in the development of the region's theatrical scene since the 1950's and 53-year-old Oussama is carrying on the legacy in his own work, and through collaborations brother Marwan.
The Rahbani's have a long history with the Baalbeck International Festival – one of Lebanon's leading cultural events – and this year, the event played host to American artist Ben Harper, French rock singer Matthieu Chedid and Lebanese actor-cum-playwright Georges Khabbaz, among other local and international artists.
Oussama met with Inspire Middle East in the setting of Baalbeck's Roman ruins and shared his secrets for success and his future work plans. He also revealed what it has been like to work with famous family members like his father Mansour, his brother Marwan and his aunt, the legendary singer Fairuz.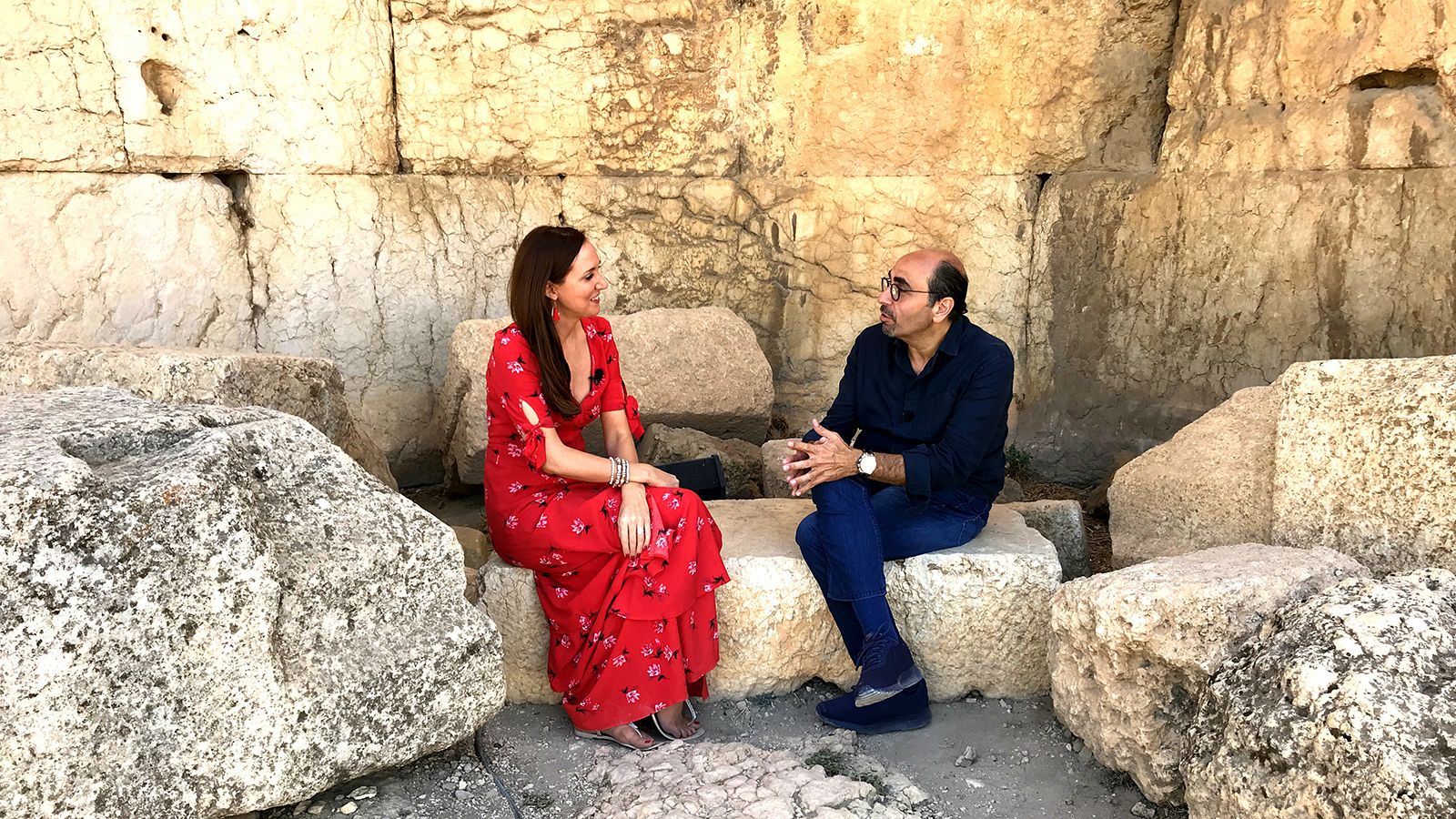 Oussama Rahbani met with Euronews' Rebecca McLaughlin-Duane in Baalbeck's Roman ruins
COACHING YOUNG TALENT
Oussama is constantly on the lookout for young musical talent in the Middle East and he has long been a mentor of aspiring singers on LBC's reality TV show, Star Academy.
"It's not easy to treat candidates from all over the Arab world," says Oussama, "The most difficult thing is them accepting my opinion."
Having earned a reputation for being tough on his tutees, Oussama explains that burgeoning artists should be receptive and adaptable if they are to be successful. He also warns against the trappings of overnight fame, adding that reality shows do not guarantee long-term celebrity or popularity.
"The secret of your success is if you have a good temper and good nerves," says Oussama, "And you know how to lay back a little bit and take the punch, let's say.
"Music and art are very professional to us so that's why I'm so tough with them," he added.
FUTURE PROJECTS WITH HIBA TAWAJI
The composer-producer also mentors the Lebanese soprano Hiba Tawaji, who took part in the French version of The Voice in 2015.
Tawaji has since performed in numerous plays produced by Oussama and his brother Marwan, plus recorded a series of studio albums with them.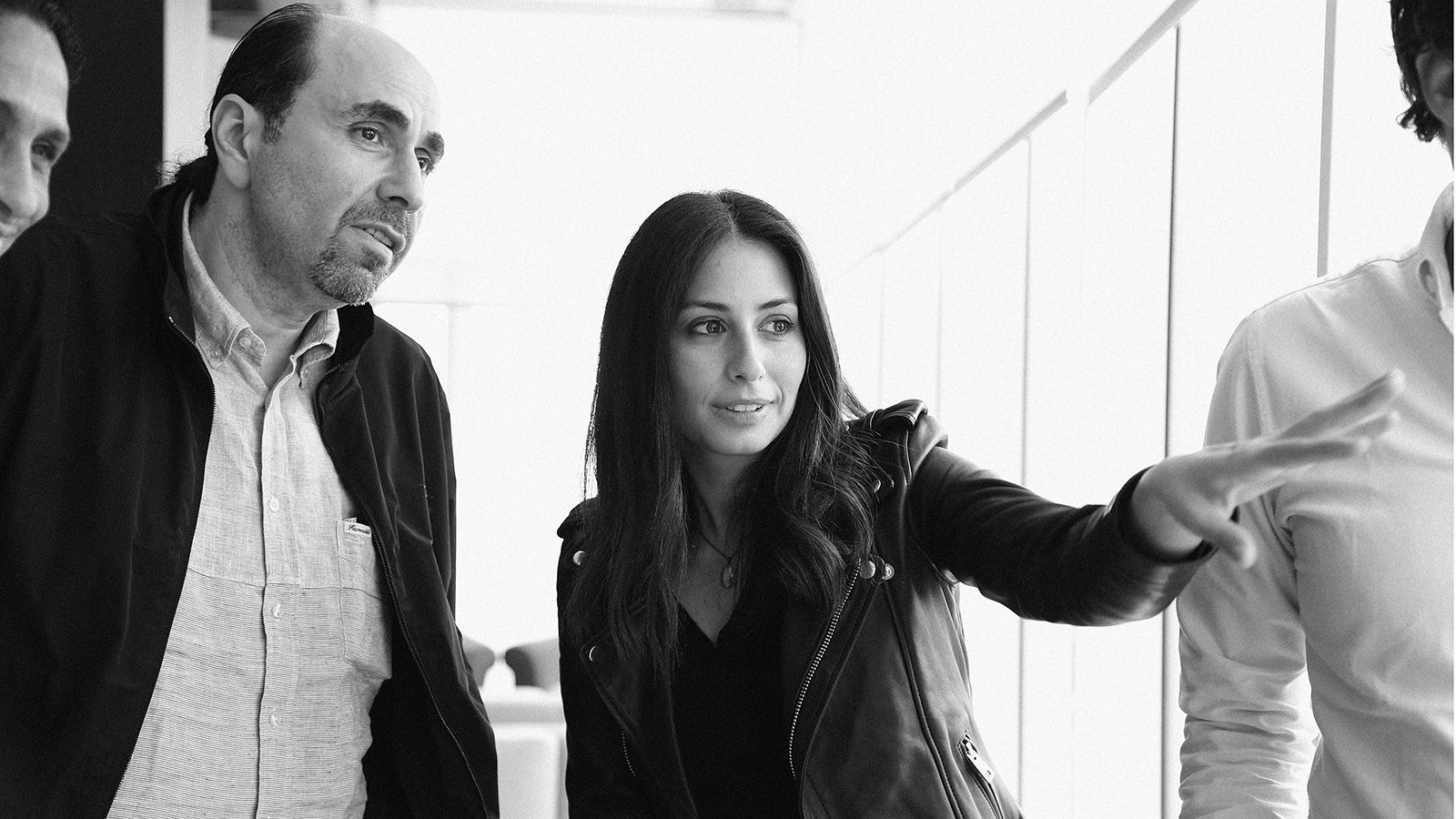 Oussama Rahbani and Hiba Tawaji have many projects lined-up
Oussama reveals that there's more collaborations to come:
"We're preparing lots of music with Hiba – some concerts," he says, "But the main project I'm preparing is a new play, which has been in the works for six or seven years. It's Nefertiti."
WILL ARAB MUSIC GAIN POPULARITY IN OTHER PARTS OF THE WORLD?
According to Oussama, Arab music faces many challenges when it comes to reaching a wider audience in the way that other styles, such as Latin music, have.
In technical terms, he explains that the quarter tones used in Arabic music may sound strange to those not used to the style in Europe or the United States, because they perceive the melodies as "out of tune".
Adding to this, another obstacle for Arabic music reaching popularity in occidental countries is the language. Knowing the Arabic language, Oussama explains, is key for the audience to be truly engaged in this style.
FAIRUZ: DISCREET, MYSTERIOUS AND A DIVA
Oussama's late uncle Assi Rahbani, was married to Fairuz, the best-selling Arab songstress alive.
He says that getting in touch with his famous aunt can be quite a challenge at times.
"She's discreet, mysterious and this is what makes her the diva", says Oussama, "Because a diva is not only by the voice, it's also how you act and react (to things)."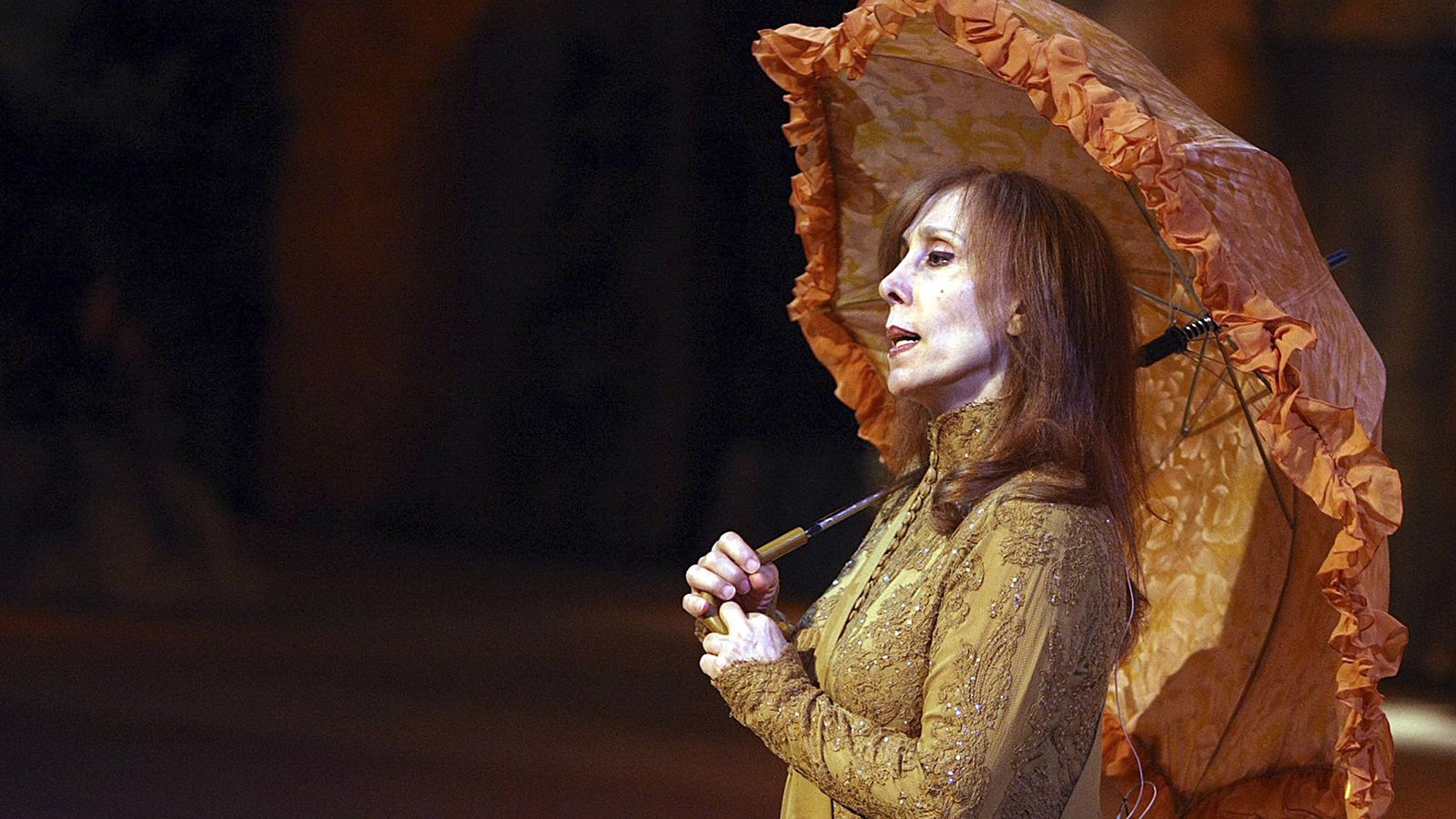 Lebanese singer Fairouz performs in Amman in 2007. Reuters/Ramzi Haider/Pool
WORKING WITH FAMILY
Whilst working with family may seem like a chore for some, the Rahbani's have got it down to a fine art.
The secret, Oussama says, is respecting whoever is "the boss" during a certain project, despite any creative differences.
"You have your identity, you have your own thoughts and you have your character also," he says. "But if someone is in charge, he has to sketch the plan and guide you."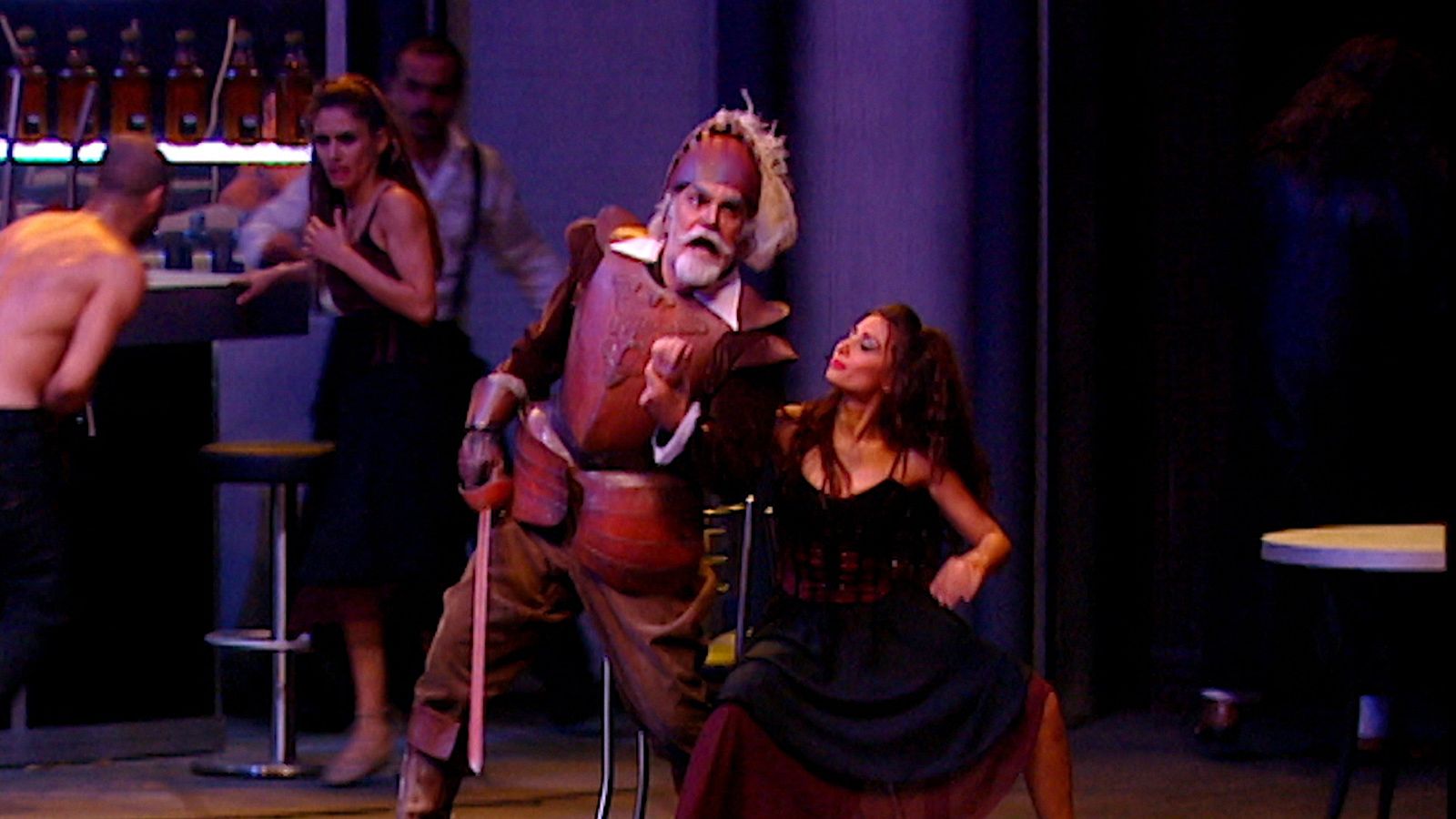 The Rahbani's adaptation of Don Quixote, which Oussama produced and his brother Marwan directed
THE RAHBANI FAMILY: A HISTORY AT BAALBECK
The Rahbani's began contributing to the region's cultural scene around 70 years ago when the late brothers Mansour and Assi debuted their songs on Lebanese radio.
The brothers went on to carve out successful careers as composers, songwriters, musicians and playwrights, later on joining their creative forces with renowned Lebanese singer Fairuz.
The trio produced hit after hit, and four years after Fairuz and Assi married, the trio performed together for the first time at the Baalbeck International Festival in 1957.
Success ensued through the 1960's and 1970's and, in the advent of the Lebanese Civil War, the brothers produced musicals with deeply critical, satirical and political messages.
Following the passing of Assi in 1998, the Baalbek stage welcomed back Fairuz and Mansour after a 25-year hiatus.