Women in Uganda have petitioned the country's police force, protesting the ineffective response to the kidnap, sexual abuse and murder of over 30 women in the past one year.
Six members of the Women's Protest Working Group were arrested for protesting at the police headquarters in the capital, Kampala.
Carrying coffins and using drums and saucepans to call attention to their cause, the group of women and men sought an audience with the inspector general of police, which the deputy police spokesperson, Patrick Onyango is said to have deferred to a later date.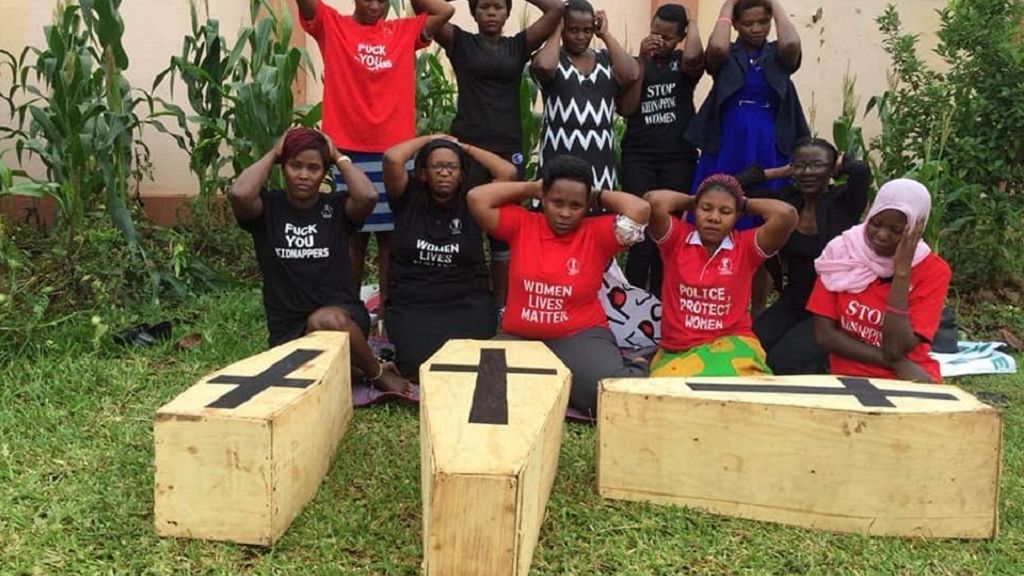 Sarah Eperu, a spokesperson in the country's main opposition party told journalists that they want police to provide protection to women and conduct investigations into the cases of kidnap.
Women demand protection and accountability
In their petition, the women accuse the police of shaming families who have been victims of ransom demands and conducting investigations in a 'lukewarm, reactionary and sporadic' manner.
Police has accused some victims of self-kidnap, saying they do it to defraud their relatives.
#WomenLivesMatterUg #WomensMarchUg
This is a copy of the letter to Inspector General of Police from the WomensProtestUG
Enough is Enough!
Womyn in this country will not sit back & do nothing as we continue to wake up to the news of one of us dead/mutilated almost everyday! pic.twitter.com/ZJ6llJqsdZ

— Tяıċıa (triciatwasiima) June 5, 2018
They task the police to institute a dedicated team towards investigations of women kidnaps, and that this team should regularly update the public on the status of protecting women and holding criminals accountable.
At the height of the kidnapping and killing of women, the president of Uganda, Yoweri Museveni proposed that palm prints and DNA records of all Ugandans should be captured to facilitate the police in apprehending criminals.
On Monday, police arrested two members of another group who dumped a coffin at the country's parliament building protesting the current state of murders and kidnaps of women and children.
Malema condemns killing of women in South Africa
In South Africa, vocal opposition politician Julius Malema, also told a congregation on Sunday that there was 'no amount of justification you can give for the killing of women'.
South Africa has been recording an alarming increase in the number of femicides, where men kill their female partners when relationships fail.
In 2017, the World Health Organisation recorded that globally as many as 38% of murders of women were committed by a male intimate partner.