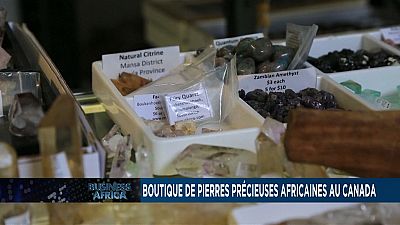 Morocco: Tanger Med port expansion
Moroccan coastline near Tangier is buzzing with activities as its new port embraces expansion.
The Tanger Med port is located in a growing industrial zone, with relatively cheap local labour, they are aiming to make it the Mediterranean's top port.
African store promotes gemstones in Canada
Many African countries produce crystals, but not many traders know where to find the best market for these semi-precious stones. Nigerian entrepreneur Yemi Wellhauser sells gemstones from Africa at her store in Toronto, Canada where she is sourced according to 'Fairtrade' guidelines, which promotes ethical mining.