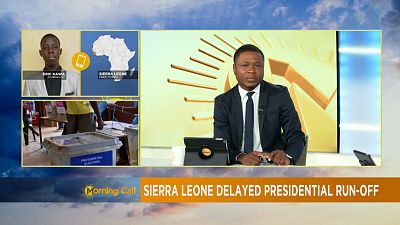 A court in Sierra Leone on Saturday upheld a request for an injunction by a ruling party member who said there was evidence of electoral fraud that needed to be investigated before the poll could go ahead.
Opposition leader Julius Maada Bio, who was briefly the head of a military junta in the 1990s, had been meant to face off against the ruling All People's Congress candidate, ex-foreign minister Samura Kamara, on Tuesday march 27th.
He won the first round of a presidential election held on March 7th, a poll that was described by many as largely peaceful.