A private sector-owned airline in Nigeria skidded off a runway and ended up in a bush on Tuesday night, local portals have reported.
The flight from Lagos to the city of Port Harcourt overshot the runway into a nearby bush following which emergency response teams on ground were dispatched to the scene.
The Airline in a statement said all forty-four crew and passengers on board were safely rescued and blamed the incident on inclement weather.
"Inclement weather Causes Dana Aircraft Runway Overshoot in Port Harcourt. On Tuesday, 20th February, one of our aircraft operating Abuja​-PHC skidded off​ the runway ​at​ the Port Harcourt International Airport as a result of ​very stormy weather and severe winds upon landing," the statement read in part.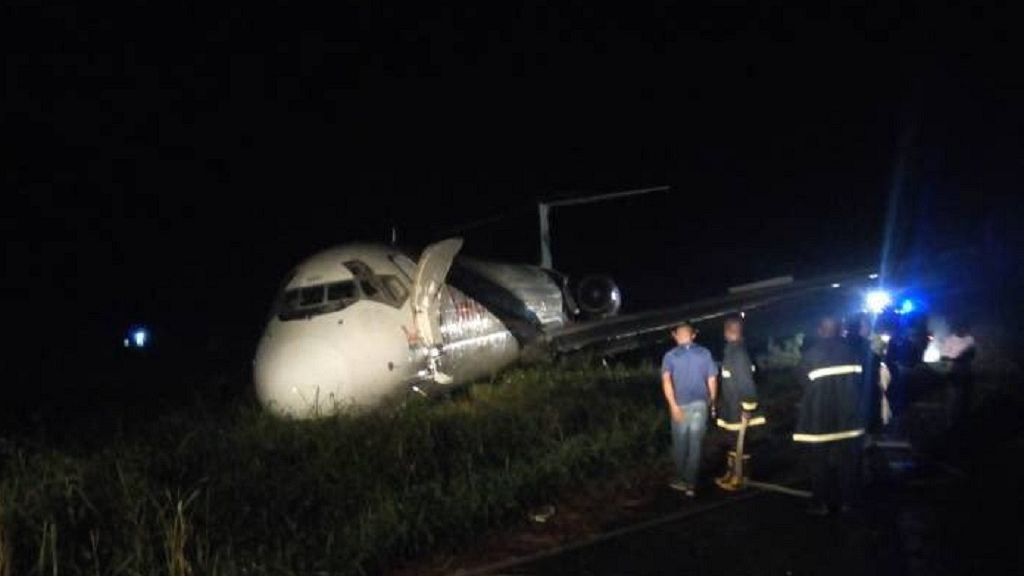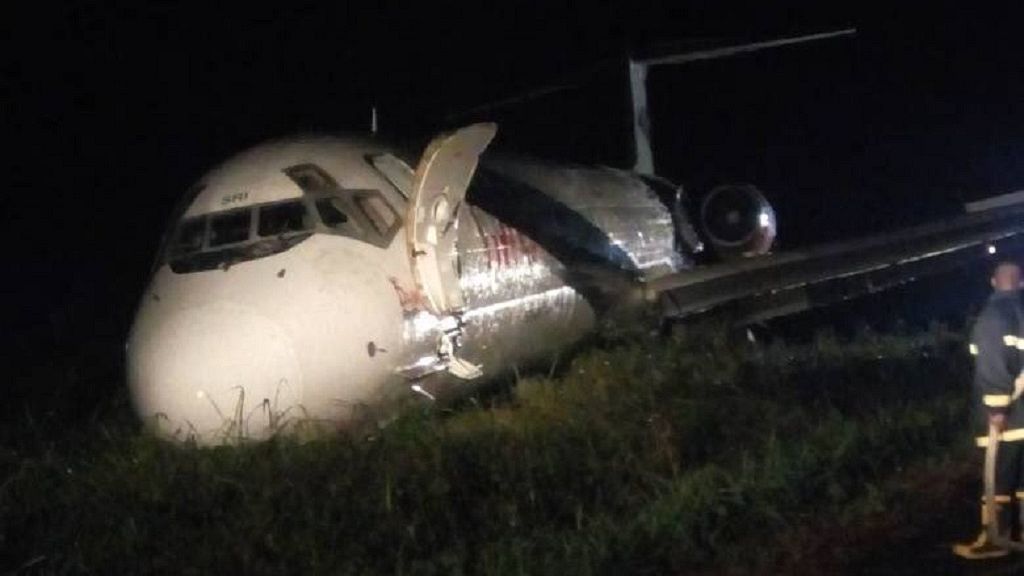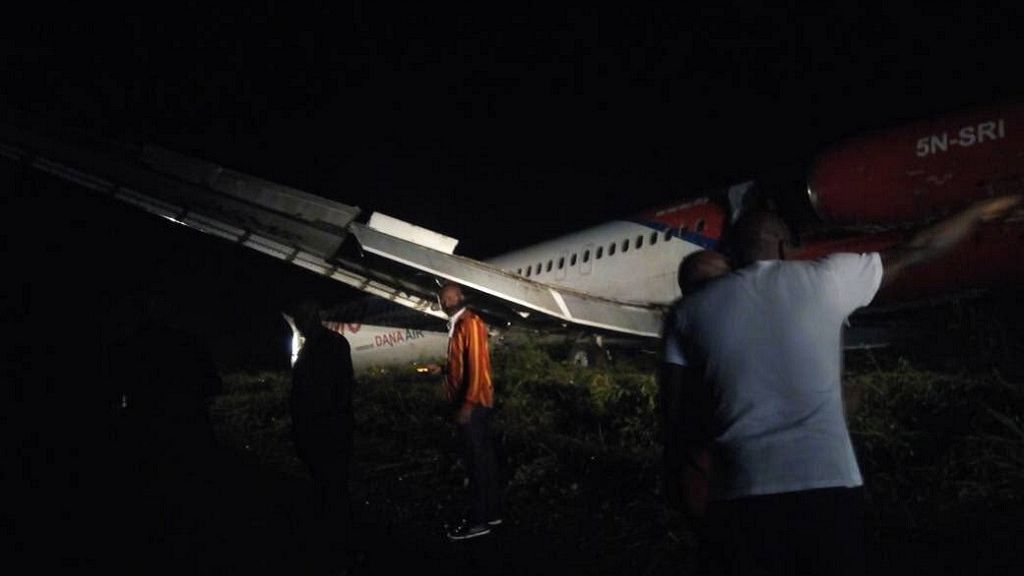 The Federal Airports Authority of Nigeria also confirmed the incident and corroborated the possible cause as being due to heavy rain accompanied by strong wind and storm.
The issue of airline security has been at the fore in Nigeria after Dana Air's emergency door reportedly fell off two weeks ago. Th e airline, however, stressed that it was committed to ensuring safety of all its customers.
Some Nigerians have been reacting to the incident on social media.
Two weeks ago DanaAir lost its emergency exit door upon landing in Abuja. Tonight DanaAir veered off into the bush upon landing in PH. Pls don't let the third incidence to happen in another two weeks

— Chikezie Omeje (@KezieOmeje) February 20, 2018
1) 6years ago 153 innocent Nigerian lives were lost aboard a Dana Aircraft

Just two weeks ago, emergency exit door fell off a Dana Aircraft upon landing in Abuja

Lastnight 49 passengers escaped death as Dana Aircraft overshot the runway in Port Harcourt pic.twitter.com/5PTHx70qqm

— Ibrahim Ijaola (@ijaola_ibrahim) February 21, 2018
June 3 2012 is still fresh in our hearts. Emergency door fell, they said someone tried to open it. Last nights crash landing, they say it's bad weather….Are we waiting for another casualty to act? The story no Dey add up fa. I went to Boston while it was snowing and no yawa…

— Boma (@Dorindouglas) February 21, 2018
The minister hadisirika should sanction DanaAir, before they cause us a national tragedy, haba don Allah from the emergency door Saga to this. https://t.co/sbXT2Jkryy

— kabir abiso (@kabeerabi) February 20, 2018