People in Ethiopia's Oromia regional state flooded the streets as they welcomed the release from detention of Merera Gudina, a leading opposition voice in the country.
Thousands of people clad in apparels that bore Gudina's picture lined the streets leading to his residence where the authorities sent him after his release.
Local media portals showed other people holding placards and banners welcoming Gudina back. The respected academic and leader of main opposition Oromo Federalist Congress (OFC) had been in detention since December 2016.
His release comes barely two weeks after the government said it was dropping cases against a number of politician prisonsers as a means of engendering national unity. Gudina and over 500 others were released in the first phase of the announced reform.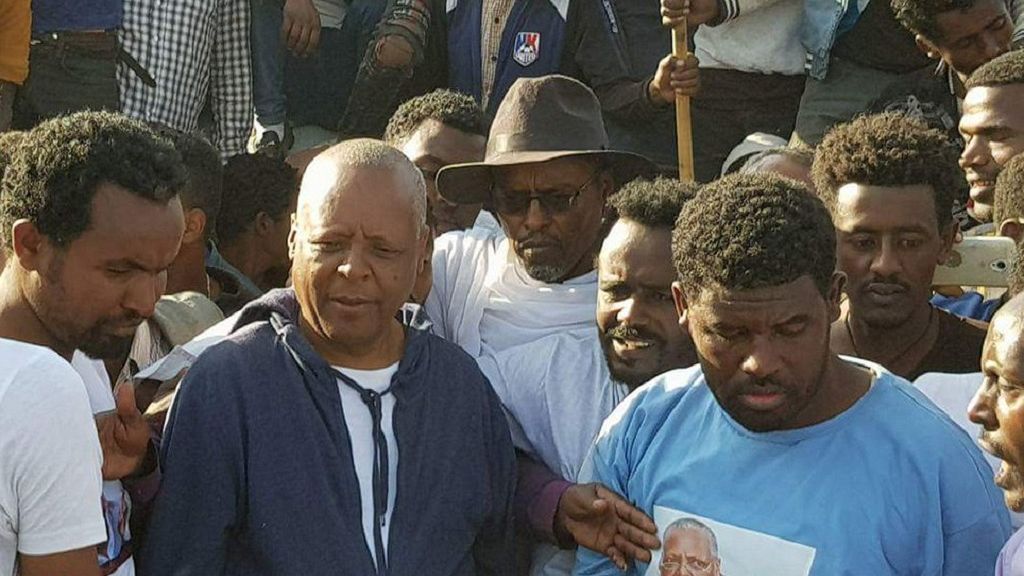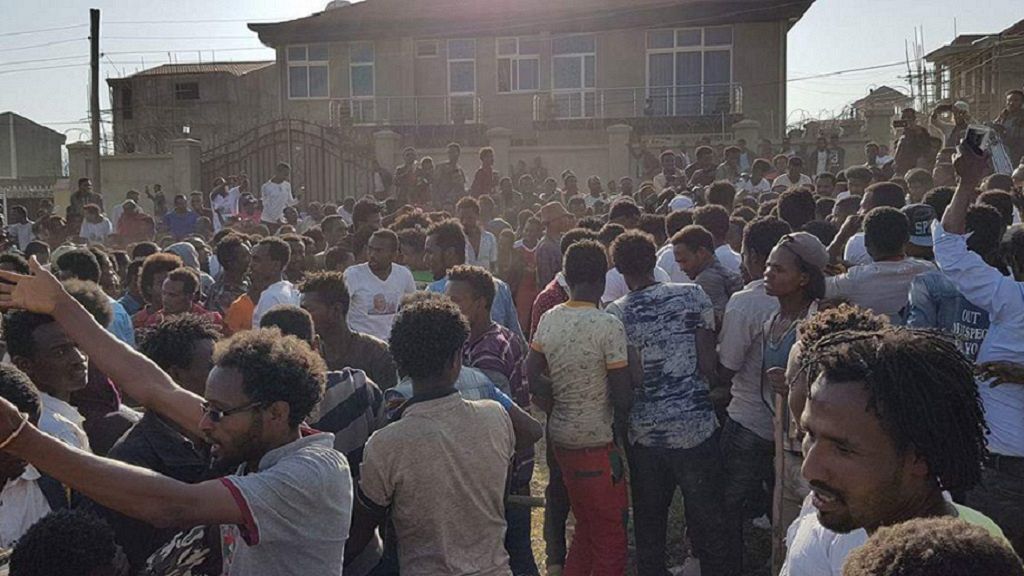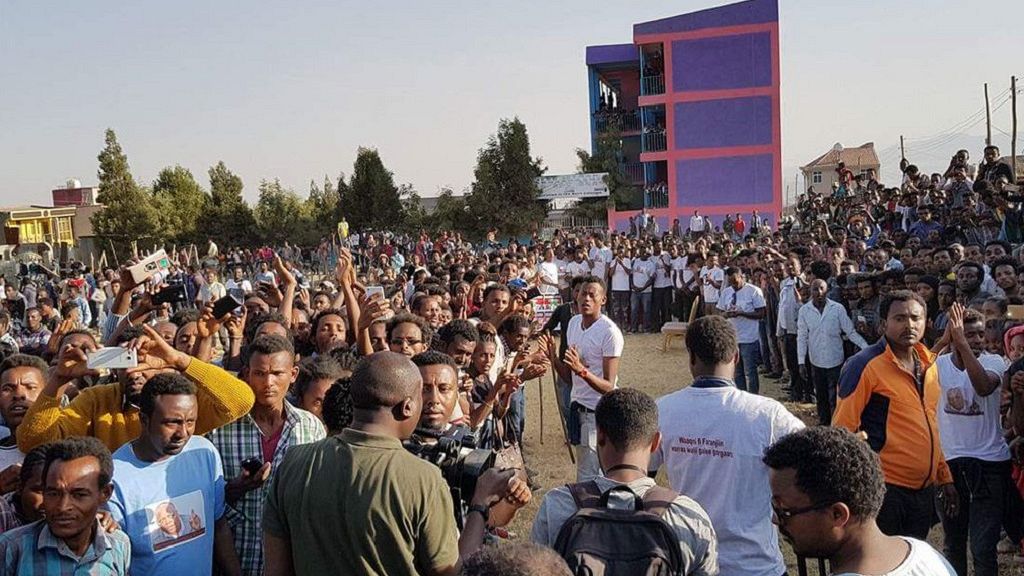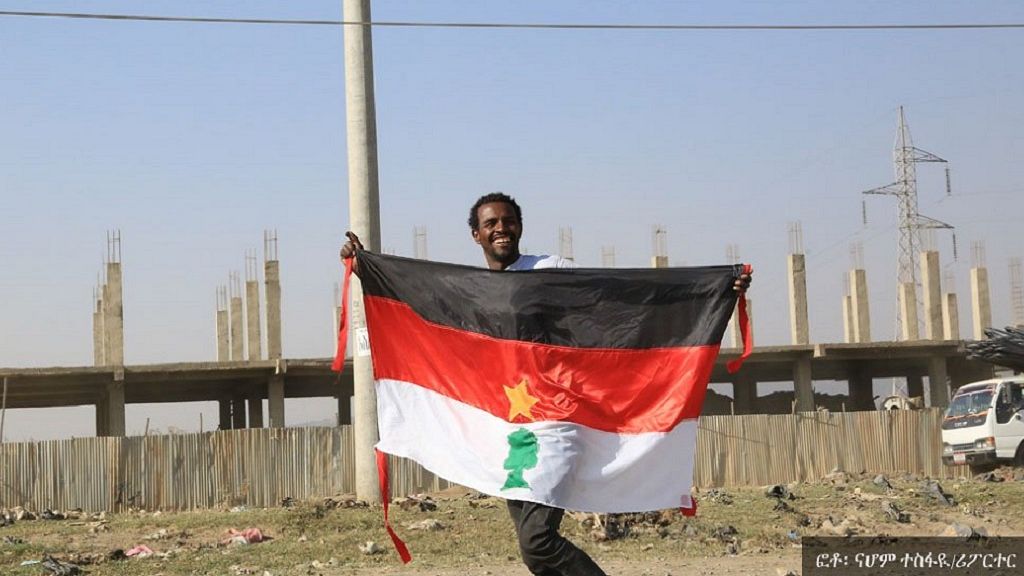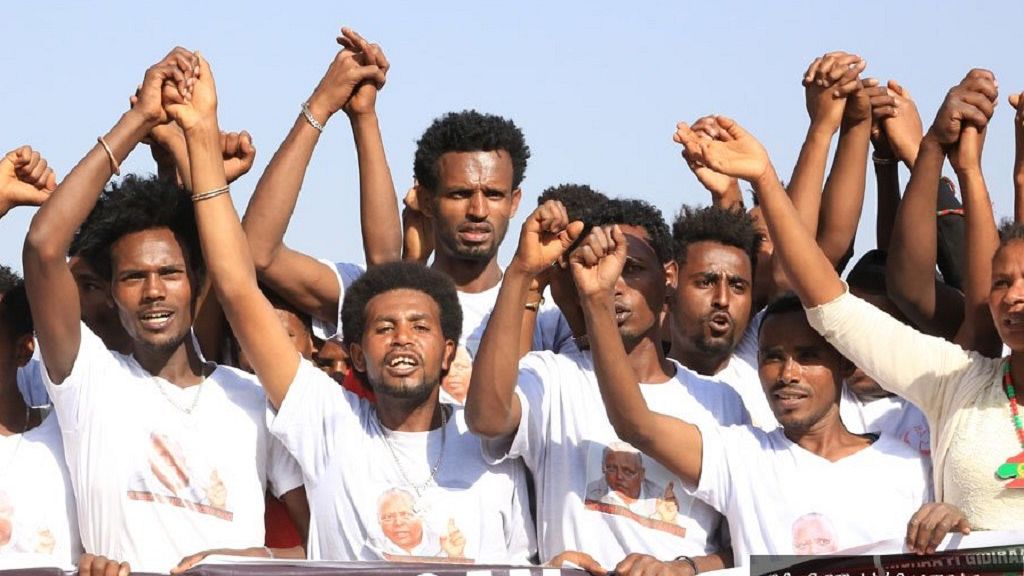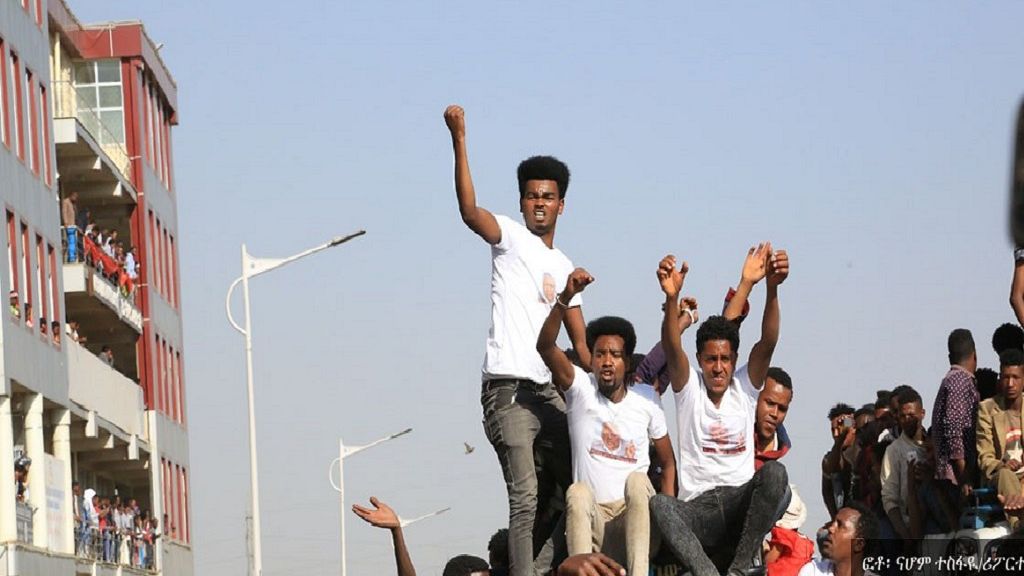 In Burayu town, some 23 km in the western outskirt of #AddisAbeba, the youth are waiting for Dr. #MereraGudina with banners that read (rough translation): "Incarceration & intrigue will not reverse the #Oromo struggle" & "When oppressed, even milk bursts out of its container." pic.twitter.com/SmY9KvC9Mp

— Addis Standard (@addisstandard) January 17, 2018
#Ethiopia: Massive turnout to welcome Dr Mararaa Guddinaa in Burayu town. pic.twitter.com/VAVw2Ta4cm

— Addis Gazetta (@addisgazetta) January 17, 2018
More photos from Burayu pic.twitter.com/AwP2Qlhbnj

— Addis Gazetta (@addisgazetta) January 17, 2018
Photo credit: The Ethiopian Observer, Addis Gazetta