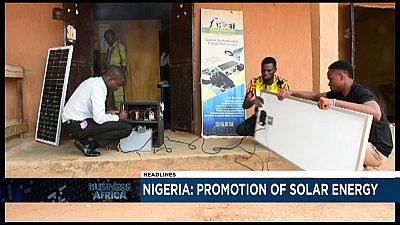 Nigeria: Promoting of solar energy
Nigerian entrepreneur Ariyo Adefolanrin is taking advantage of the nearly all-year sun in the northern city of Yola to offer an alternative to poor power supply and also to train youths on sustainable energy.
Ariyo has in the last year put up 16 solar panels and trained over 700 people.
Investment potentials in Africa
Africa's development, could be private-sector led and entrepreneurial driven with good government policies and the support of global investors on the continent.
But stakeholders say despite the continent's many potentials policy implementation is a major issue.