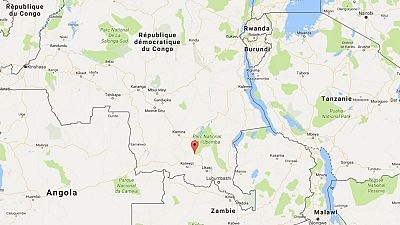 At least 33 people have been killed after a freight train carrying inflammable materials crashed on Sunday in southeastern Democratic Republic of Congo.
The death toll rose from eight which was earlier announced by the Minister of Mines Jean-Marie Tshizainga, reports local media Radio Okapi.
The dead including several others severely burned were reported to be stowaways on the freight train which was carrying fuel from Lubumbashi to Luena in the mining region of Katanga.
The train was carrying 13 cars including fuel tanks when it derailed on a slope in Buyofwe, near a railway station located about 30 km from Lubudi in the province of Lualaba, before it caught fire, Radio Okapi reported.