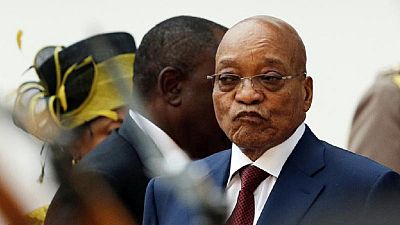 South Africa's Supreme Court of Appeal (SCA) has upheld a ruling that embattled president Jacob Zuma must be hurled before court to face corruption charges dating back to 2009.
A High Court had in April 2016 described as 'irrational,' the decision by the public prosecutor at the time, Mokotedi Mpshe, to drop corruption charges against President Jacob Zuma.
The charges in question are in respect of a multi-billion-dollar arms deal made in 1999 when Zuma was deputy president. Mr Zuma has always denied allegations of graft.