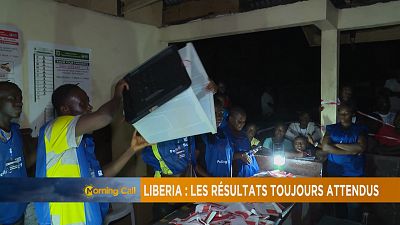 Votes are being counted across Liberia to determine the country's next president and legislators.
Unofficial reports from the Liberia Broadcasting System suggest a runoff may be likely as ex-footballer George Weah
and current Vice President Joseph Boakai are said to be leading. A provincial declaration is expected Friday,
however, the electoral body has until October 25 to declare a winner or announce a runoff for the presidency.
A candidate must get at least 50 percent of the vote to be declared the winner.