The underlying essence of a parliament in multi-party democracy is for elected representatives to make laws in the interest of their constituents and the country at large.
Almost all African parliaments have a majority and opposition parties. Occasionally there are disagreements and either party registers their displeasure through different means.
From the usually known, boycotts to walkouts and hoisting of placards, different parliaments have seen some or all of these protest actions.
The chaotic component of protests has recently made a strong showing as Members of Parliament (MPs) have exchanged blows in two African parliaments – South Africa and most recently in Uganda.
The case of Uganda borders on a proposed motion that seeks to debate presidential age limits. Some MPs of the ruling National Resistance Movement (NRM) tabled the bill which has met strong resistance.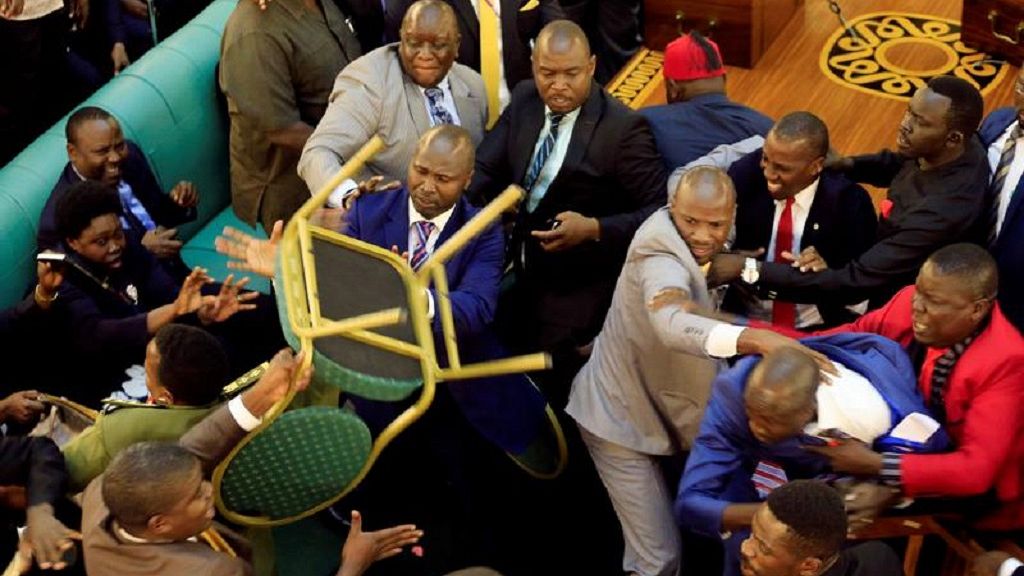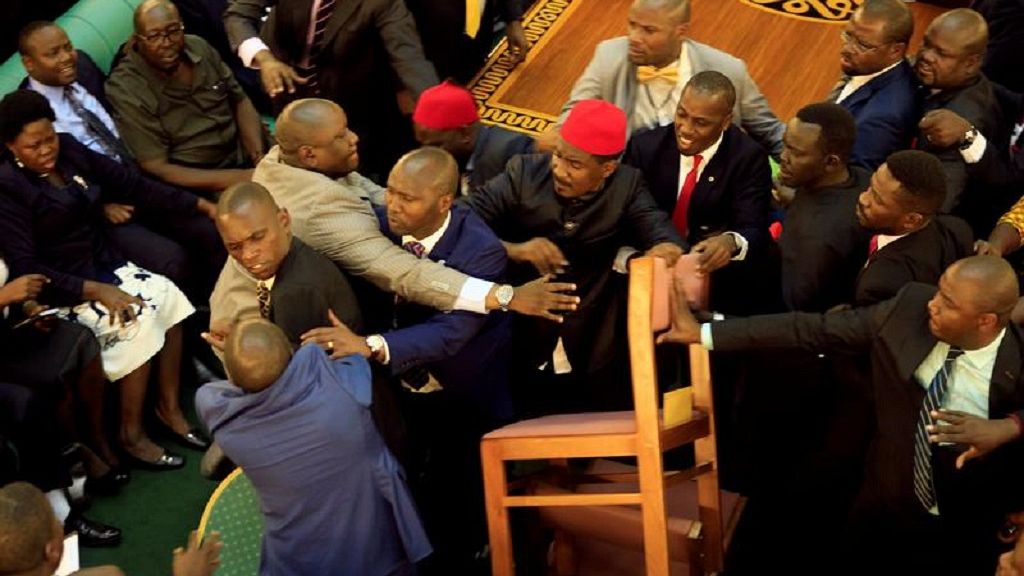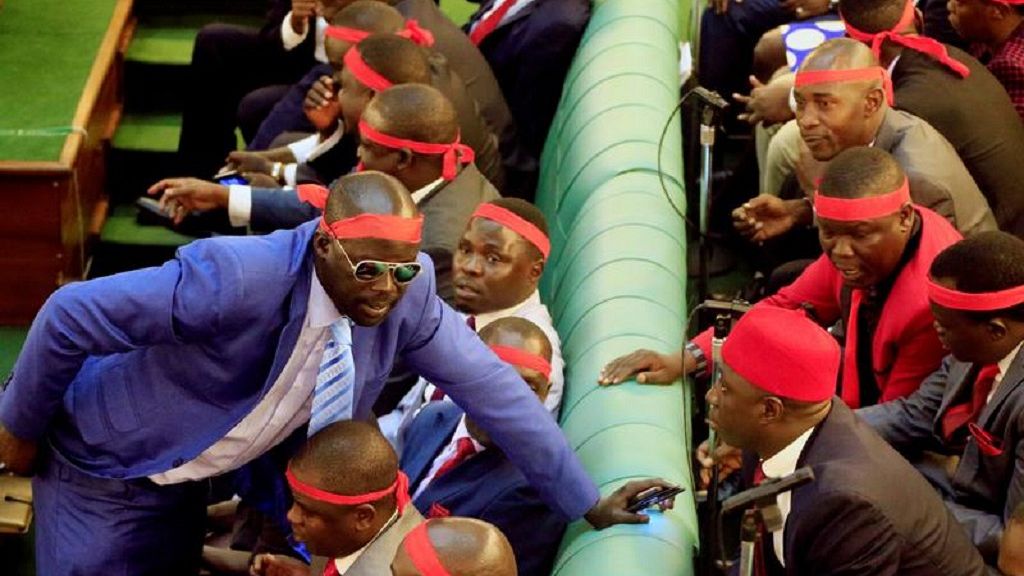 In the case of South Africa, the Economic Freedom Fighters (EFF) have been twice forced out of parliament for refusing to allow president Jacob Zuma to address the house.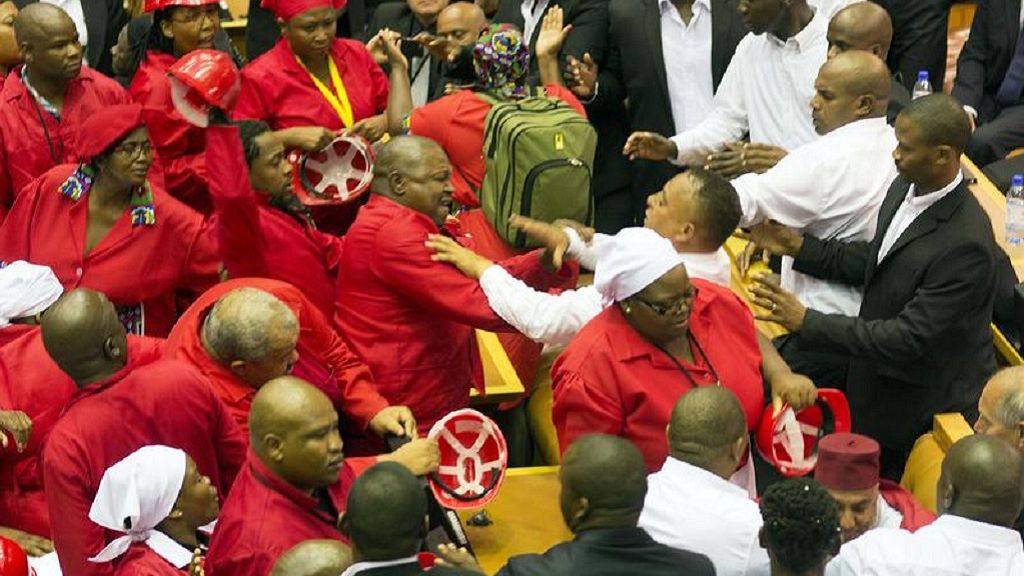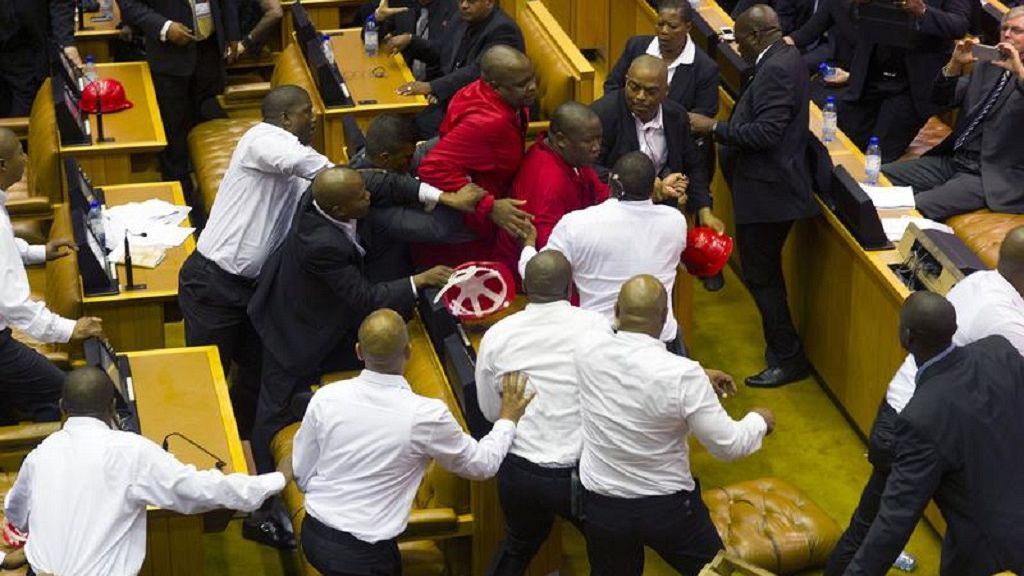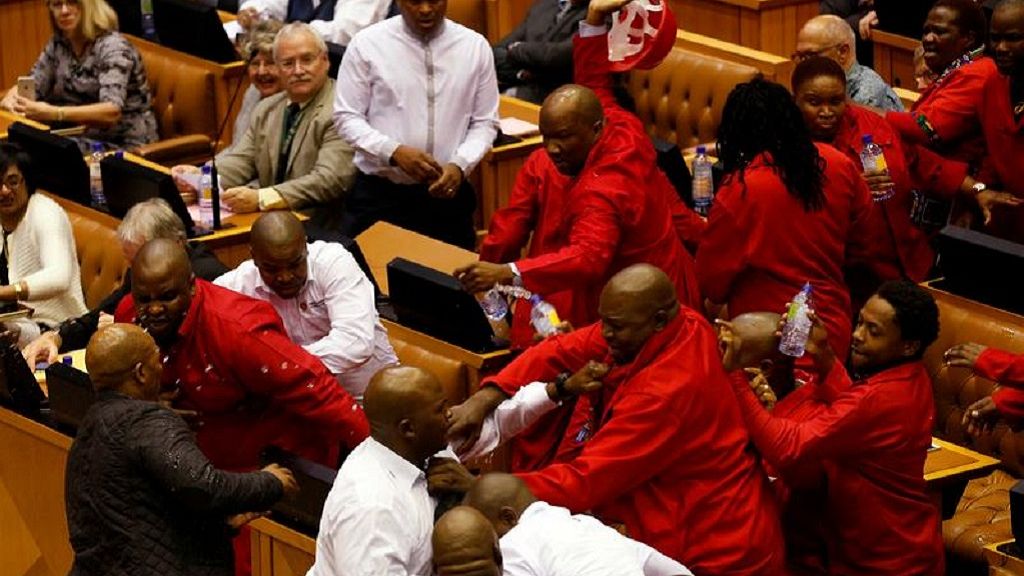 In the case of South Africa, EFF had to deal with the security detail of the parliament whiles in Uganda, the security had to intervene when issues got out of hand. MPs exchanged blows, shoves and insults amid throwing of chairs across.
Similar parliamentary fracas as happened in Uganda and South Africa have happened across the world. On the flip side, when both houses are "free" of the chaos – they as as orderly as they should be, ideally.