Burundian president Pierre Nkurunziza is the fit and sporty type. He severally engages in activities that the average African leader will not.
He has been shown to visit the farm, at other times joined in work towards building infrastructure and partaking in keep fit activities.
Recent photos shared by a Burundian news portal showed the 53-year-old leader riding a bicycle along a suburb. Dressed in appropriate cycling gear, he seemed to be having a good time as he let go of the steer at a point to wave at people.
Curiously, even as he rode and a large number of people gathered at a distance watching him, there was a fully armed presidential convoy around.
From gun wielding soldiers running on the sides of the road to luxurious vehicles ahead and behind the president. Another pickup vehicle carried soldiers as part of the convoy.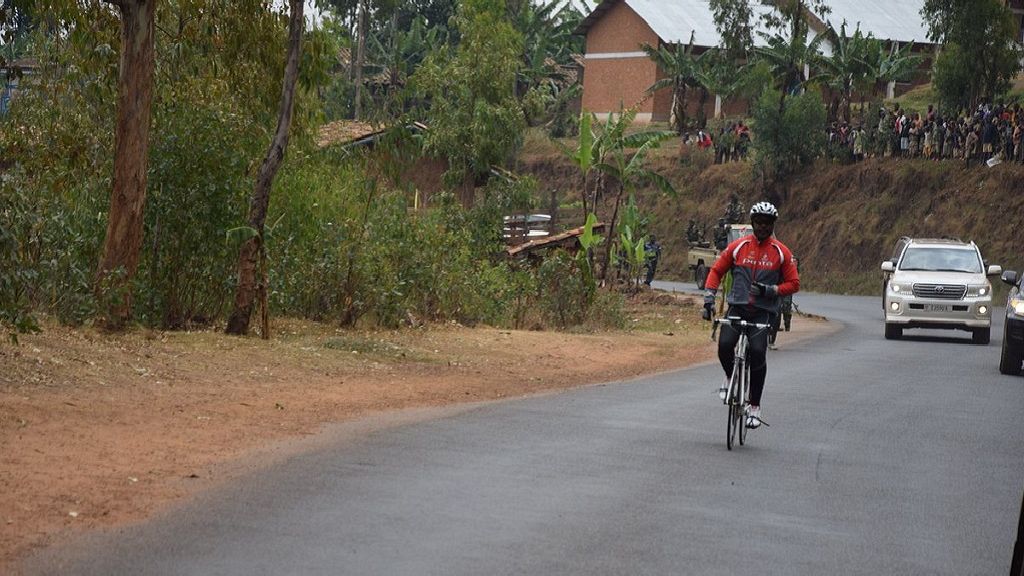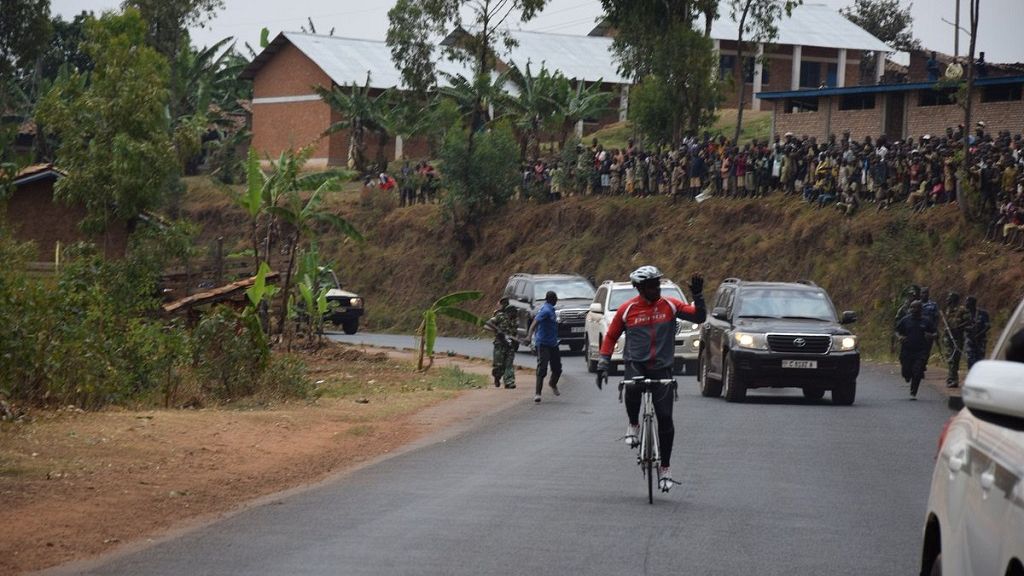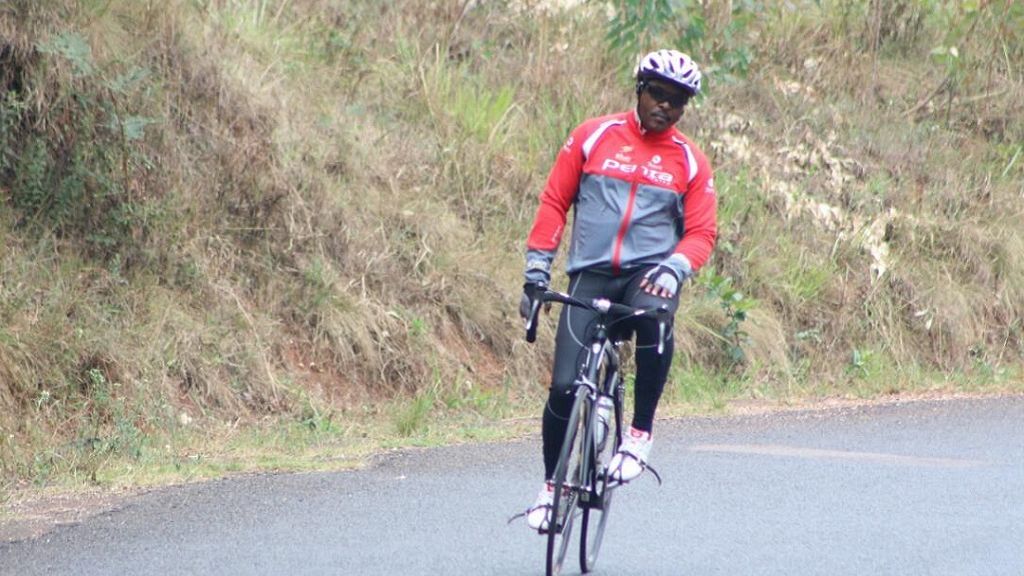 Burundian nationals have been fleeing political tensions in their country following sporadic gun battles and grenade attacks.
The country continues to experience serious political crisis which started since April 2015 when President Pierre Nkurunziza presented himself as a candidate for a third controversial mandate. He was subsequently re-elected in July of the same year. Plans are afoot to tinker with the constitution to allow him stay in power.
The violence has already claimed 500 to 2,000 lives, according to the United Nations and other Non-Governmental Organizations. Hundreds of cases of enforced disappearances and torture have forced more than 400,000 Burundians into exile.