It has been two decades today since Princess of Wales, Diana died in a car crash in the French capital, Paris.
Reputed as the 'People's Princess,' the 36-year-old along with her lover Dodi al-Fayed were killed when a limousine carrying them crashed in the Alma tunnel as it sped away from paparazzi giving chase on motorbikes.
Arguably one of the most famous women in the world then and even today, Diana was known for her humanitarian side. That led her to visit a number of African countries in her royal capacity.
She met with some of Africa's leaders including South Africa's anti-apartheid leader and global political icon. She also met with Zimbabwe's Robert Mugabe on a visit to Harare.
She did some work in Angola where she met with victims of landmine attacks. Diana teamed with the Red Cross in the project. We present top photos of her engagement on the continent.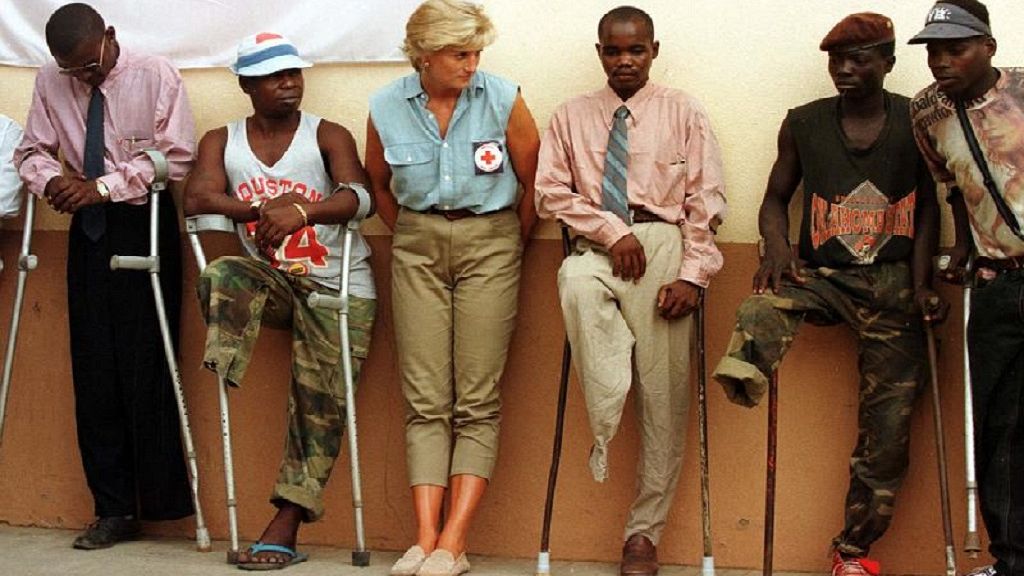 Diana, Princess of Wales talks to amputees during her visit to Angola as part of the Red Cross campaign against land mines, 13 January 97.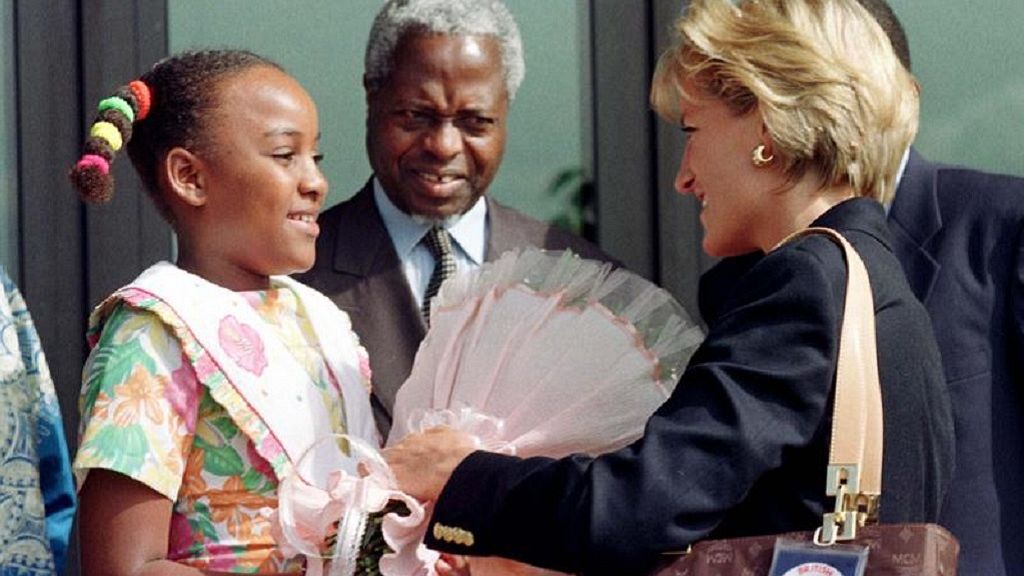 Diana, Princess of Wales ® receives flowers from a young girl as she is welcomed by then Angolan Foreign Minister Venancio de Moura after her arrival to Luanda airport January 13. Diana is on a four day visit to Angola invited by the British Red Cross.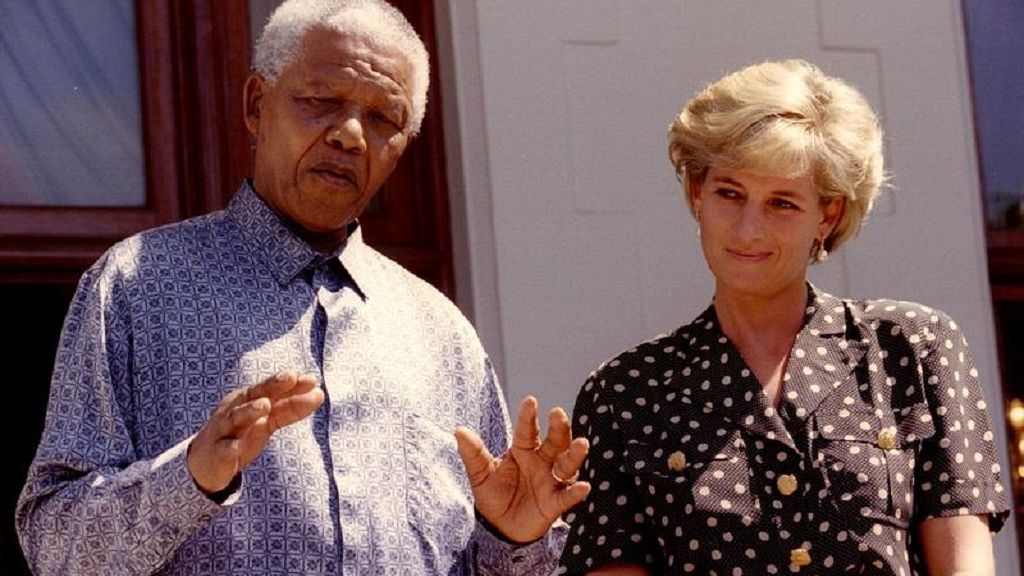 Diana, Princess of Wales ®, meets South African President Nelson Mandela in Cape Town March 17. Diana said the two also discussed the problem of AIDS in South Africa in their 30-minute meeting at Mandela's residence.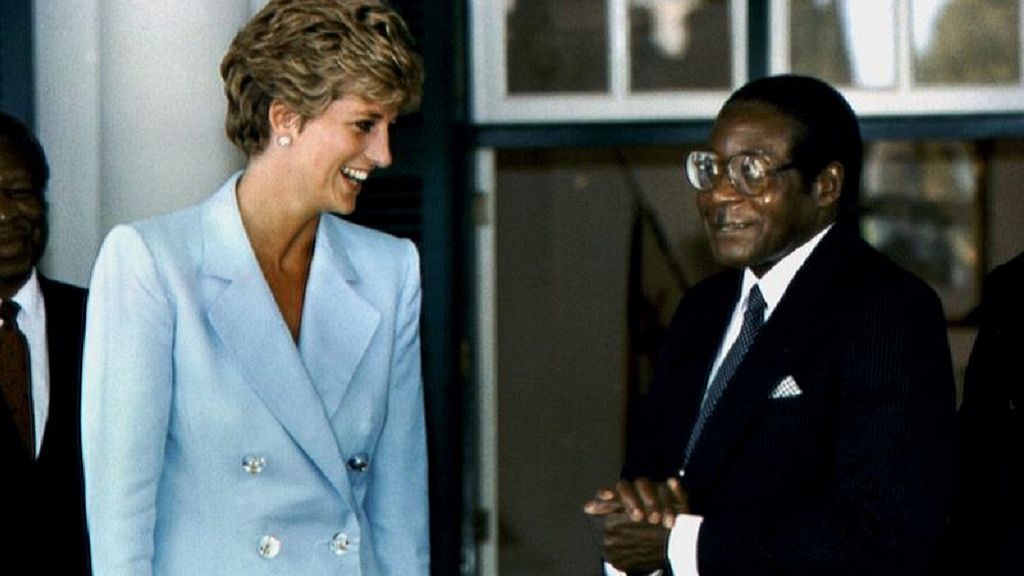 The Princess of Wales talks to Zimbabwean President Robert Mugabe when she paid a courtesy visit at Harare's State house, July 10, 1993.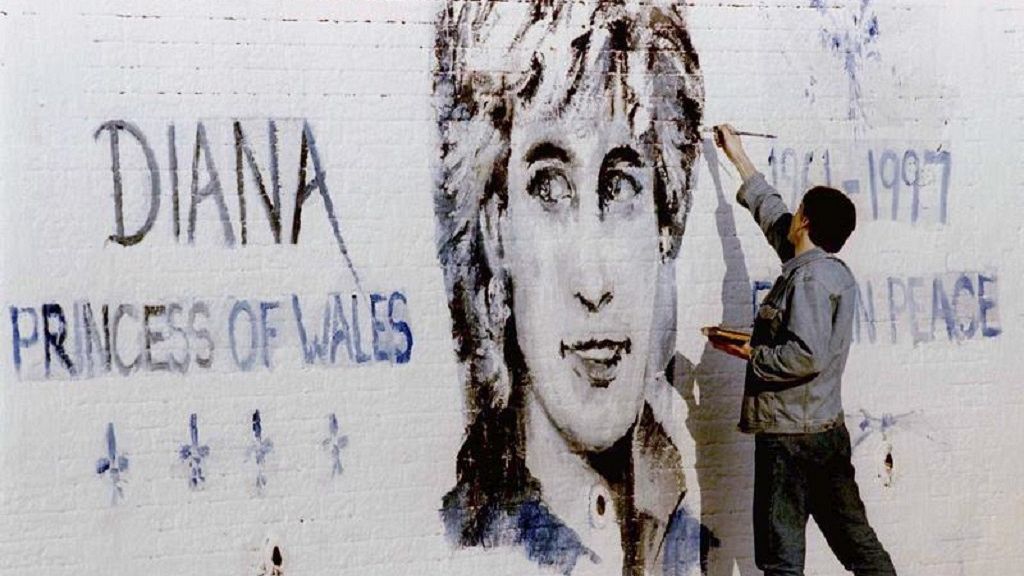 A South African graphic student Jason Askew paints a portrait of Princess Diana on the Wall of Rememberance near a busy intersection in Johannesburg, September 1. Princess Diana died in a car accident in Paris August 31.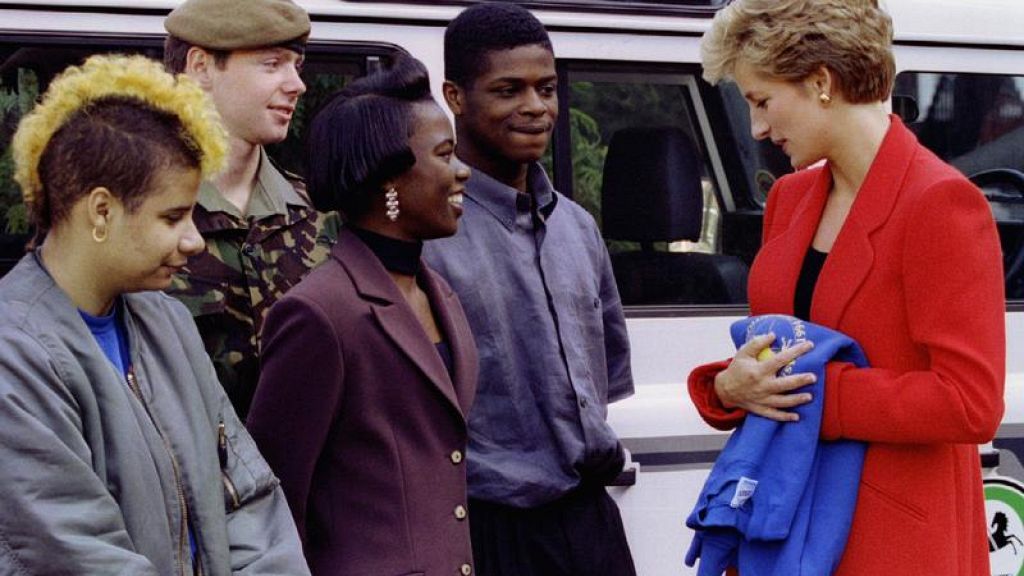 Princess Diana talks to formerly homeless teenagers Sam Aful Lagosta ® Atjando Otshudi © and Sarah Baker (L), all members of an army led expedition to Africa, October 4
Till date, the Flame of Liberty in the French capital has become a sort of shrine to Princess Diana.
Many still remember the night (Aug 31) and how she died. The tunnel where the deadly accident happened still bears the marks of a tragic episode which shook the world.
In London on the eve of the anniversary of her death, her son's Princes William and Harry acknowledged the flowers laid at the gates of Kensington Palace in tribute. They have been praised for keeping her in the public
memory.
Previous anniversaries of her death have passed with little fuss, suggesting that the "People's Princess", as she was dubbed by then-British Prime Minister Tony Blair, had perhaps lost some of her allure and relevance.
But with the popular William and Harry coming to the fore, the 20th anniversary has sparked a re-examination of the role Diana played in Britain and the royal family, from her lavish wedding in 1981 to her bitter divorce.
Diana's passing prompted the biggest public outpouring of grief seen in Britain in recent times, and few royals since have captivated the world like she did.