After picking a male president, countries are 'gifted' with First Ladies – presidential spouses who must have traversed the country with their husbands in search of the mandate.
Even though their role is largely not constitutional, most of them have offices tied to the presidency. Different countries have to deal with the unofficial civil servants for the right and wrong reasons.
The personality under the purview of this piece is Zimbabwean First Lady, Grace Mugabe. She is often in the media for strictly controversial reasons – from the political, legal, medical and human right angles – Grace always makes the news.
I have developed a thick skin, I don't even care. My husband says ignorance is bliss.
Her latest media blitz is connected with a bloody assault on a 20-year-old South African model who was said to be hanging out with the First Lady's two sons.
Here are 10 top facts about the powerfully controversial Grace Mugabe
1. Born July 23, 1965 in South Africa – the 52-year-old has been married to Mugabe since 1996. The lavish marriage ceremony was attended by Mandela.
2. She is leader of the women's wing of the ruling Zanu-pf party. She is thought to wield a lot of political power in the party.
3. Grace is almost a constant presence in Mugabe's public outings – be it at political rallies, travels, national celebrations etc.
4. She has three children with the 93-year-old husband – they are: Bona Mugabe, Robert Peter Mugabe Jr., Chatunga Bellarmine Mugabe. Russell Goreraza is a son she had in her previous marriage.
5. Mugabe married her four years after his first wife died, at the time she was one of his secretaries. Reports indicate that she had two kids for Mugabe before their marriage.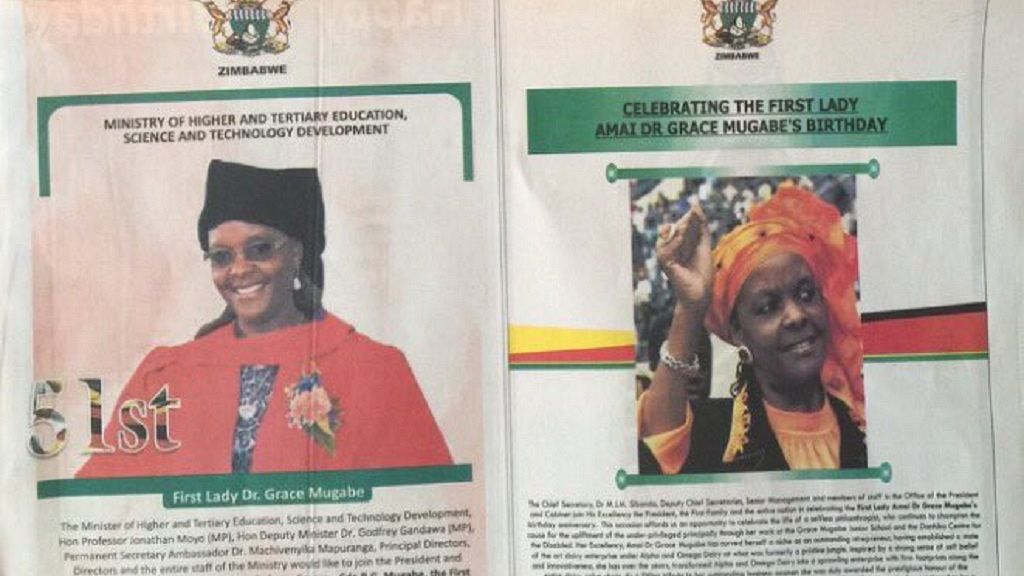 'I have developed a thick skin, I don't even care. My husband says ignorance is bliss,' she told the South African Broadcasting Corporation in an interview about public perception over her words and actions.
6. She has a number of cases in court but has hardly appeared in person for hearings. The most recent is tied to her seizure of properties of a businessman over a diamond ring case.
7. Grace is reputed to be one who loves fashion and is accused of splashing tax payers' money in funding her extravagant lifestyle.
8. She can at best be described as a firebrand politician who chides people she perceives to be eyeing her husband's seat. She has said she was already president in her current capacity as First Lady.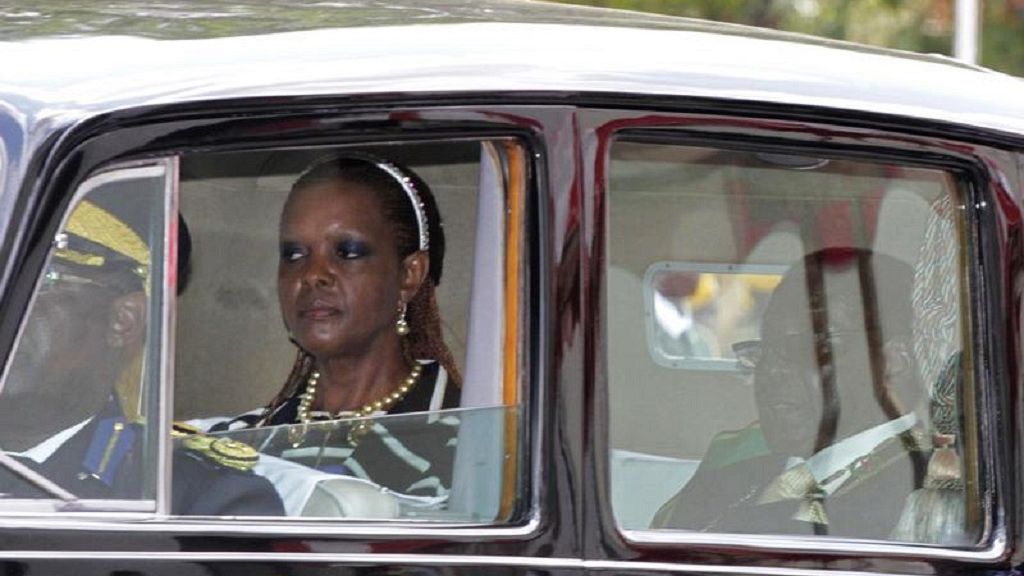 9. Dr Grace Mugabe as she is known, 'earned' her doctorate from the University of Zimbabwe – but under controversial circumstances. The media reported that she earned the title after just three months of enrollment.
10. Some negative local nicknames given to her include: 'Gucci Grace,' 'the First Shopper,' 'DisGrace,' the nicer ones include: 'Dr Amai,' – meaning Doctor Mother, 'unifier,' and 'queen of queens.'
Her physical attack on the South African model is not the first such. In 2009, she punched a British photographer in Hong Kong for taking pictures of her at a hotel.
Some first ladies are politically vibrant, others are barely seen. Their umbrella body – the Organization of African First Ladies Against AIDS (OAFLA) is what usually brings them together more often than not on sidelines of African Union summits.