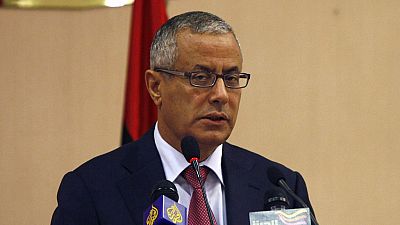 Former Libyan Prime Minister Ali Zeidan is reported to have been kidnapped on Sunday by unknown gunmen.
Local media portal Libya Herald reported that he was abducted at a hotel in central Tripoli.
This is the second time he has been kidnapped since 2013 when he was abducted for a few hours as prime minister by the Libya Revolutionaries Operations Room.
Perpetrators of Sunday's abduction are unknown.