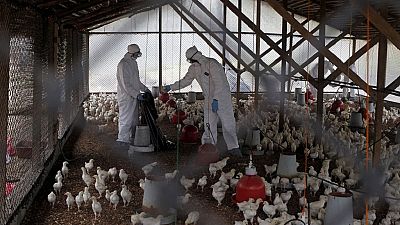 South Africa reported an outbreak of a highly pathogenic H5N8 bird flu at a farm in the Free State province, an agricultural industry body group, AgriSA, said on Friday.
On Thursday, the World Organisation for Animal Health (OIE) said there was a reported outbreak of the highly pathogenic H5N8 bird flu on a commercial broiler breeder farm in Mpumalanga province.
It cited a a report from the South African farm ministry that said some 5,000 birds died of the highly contagious disease and the remainder at the 24,000-birds farm was in the process of being culled.
South Africa earlier this month suspended all trade in birds and chicken products from neighbouring Zimbabwe after it reported an outbreak of H5N8 at a commercial poultry farm.
Reuters