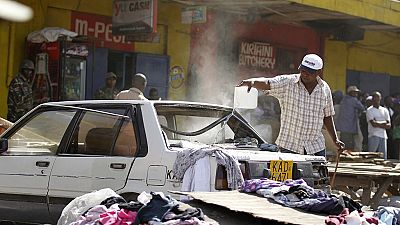 Three people were killed in eastern Kenya when their vehicle ran over a homemade bomb on Tuesday, police said.
The incident, the latest in a string of attacks in the region, took place two months before Kenya holds elections. Most have been claimed by Somali Islamist insurgents.
"The three people, all Kenyan nationals died after their vehicle heading towards Liboi hit an IED (improvised explosive device)," Edward Mwamburi, North Eastern regional police commander, told Reuters.
Police had said earlier in May they were on alert for an increase in violence after al Shabaab fighters were detected moving into Kenya in small groups.
Reuters