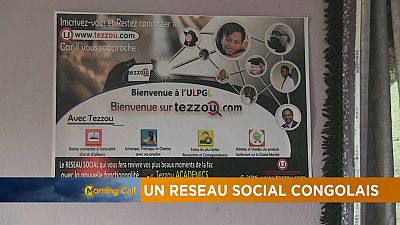 Known for conflicts and political crisis, this central African country has a life of technology and a very savvy youth who are projecting the country in a good light.
One of them is Alvine Bauma, a 24-year-old student of the Free University of the Great Lakes Countries in Goma, South Kivu.
This young entrepreneur has built a social media platform called Tezzou, that seeks to connect the world to the Congolese people and the Congolese people to each other.
Watch this edition of Hi-Tech on The Morning Call with Ismail Akwei.