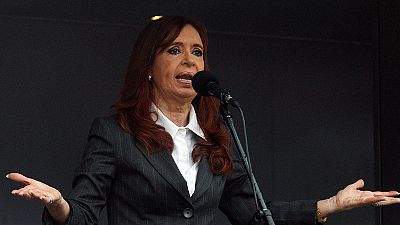 Argentina's former president Cristina Fernandez de Kirchner has been indicted for corruption.
A federal judge brought the charges of illicit association and fraudulent administration against her on Tuesday. Assets totaling some 600 million euros were also frozen.
She is accused of steering state contracts to a businessman called Lazaro Baez.
His construction company, Austral, is said to have benefited from dozens of public projects while she was in office. Baez is currently on trial for money laundering and embezzlement.
Fernandez has so far not responded to the charges but has repeatedly denied any wrongdoing, claiming the corruption allegations are politically motivated.