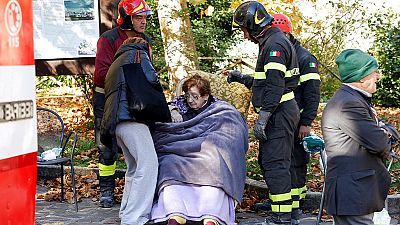 Pope Francis on Sunday, October 30, said he was praying for the victims of Italy's latest earthquake.
Speaking at his weekly Angelus prayer at the Vatican, Pope Francis expressed his solidarity to the quake-hit populations.
"I express my closeness to the population of central Italy hit by an earthquake," the pope said.
"Also this morning there was a strong tremor. I pray for the injured and for the families who have suffered damage, and for the people involved in rescue and assistance. May the Lord give them strength and the Madonna look after them," he said.
The latest 6.6 magnitude quake was felt across much of Italy, striking at 7.40 a.m. (0640 GMT), its epicentre close to Norcia, some 100 km (60 miles) from the city of Perugia.