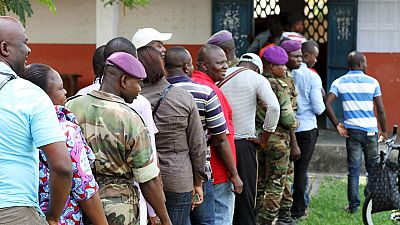 The review of the electoral register is underway in the Republic of Congo, a month and a half before the March 20 polls.
Congo's interior ministry launched the exercise in mid January and the process is slated to end on February 15.
Candidates are required to verify their names and update their details in the electoral lists within the allocated period.
The exercise is currently being conducted by the National Commission for the Organisation of Elections as the country awaits a new independent electoral commission before the elections slated for March.
Registration of the candidates had already been done last year.
Congo's President, Denis Sassou Nguesso, who has ruled the country for 31 of the past 36 years in two separate stretches, is tipped to win the polls.