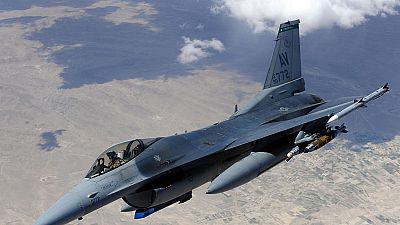 An F-16 military plane crashed on Wednesday at an unknown location in Egypt.
According to army officials, the entire crew on board were killed but details on the number of casualties were not given.
The warplane was on a training drill when the incident occurred.
About 20 countries use the F-16 aircraft manufactured by Lockheed Martin.
The country has been battling Islamist insurgency, especially in the turbulent Sinai Peninsula, that has targeted police and military posts.
Officials said a roadside bomb on Tuesday struck an armoured personnel carrier in the region killing an army colonel and three soldiers.