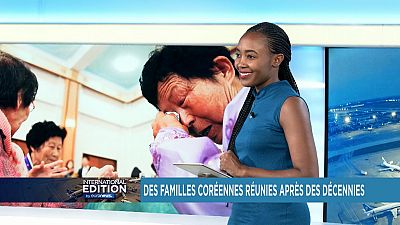 Donald Trump addresses the escalating crisis besetting his presidency surrounding revelations from his former lawyer and a run of legal troubles.
Meanwhile, an Italian coastguard ship with over 100 people on board remains docked in Catania with Italy's far-right interior minister refusing authorisation for the migrants to disembark.
Also, French energy giant Total has been forced to backtrack from an Iranian gas field project over US sanctions. These are some of the stories retracing the major current events covered by the Euronews editorial team presented by Elayne Wangalwa.