Wife of the Nigerian president, Aisha Buhari, has dedicated an honourary degree she received on Monday to women and children in Africa's most populous nation.
A new media aide to her husband tweeted photos of Mrs Buhari receiving a Doctor of Philosophy in Public Administration (Honoris causa.)
The honour was conferred on her by Sun Moon University in the South Korean city of Asan. The trained beautician is known to undertake social programs aimed at bettering the lot of women and children though her non-governmental organization, Future Assured.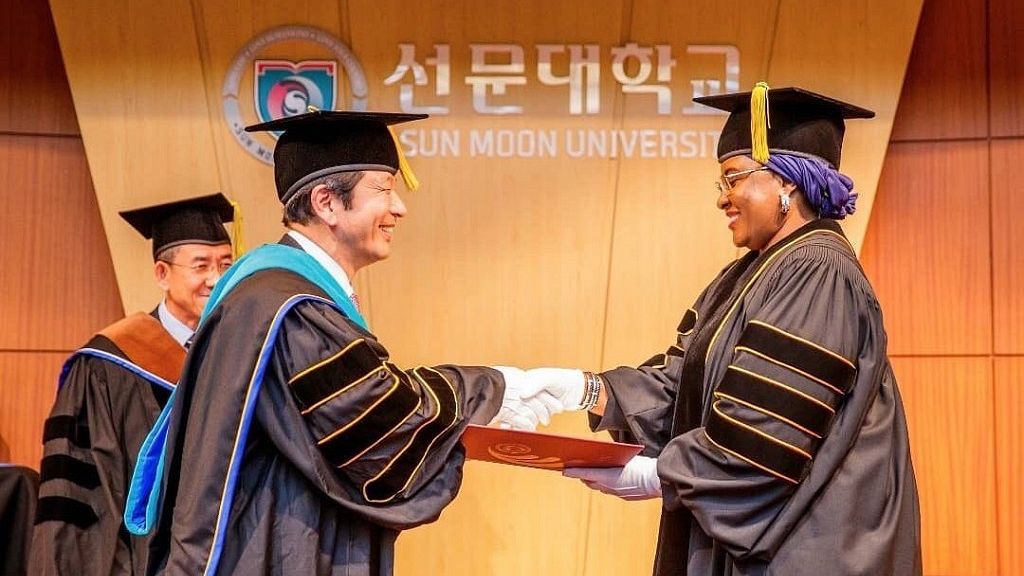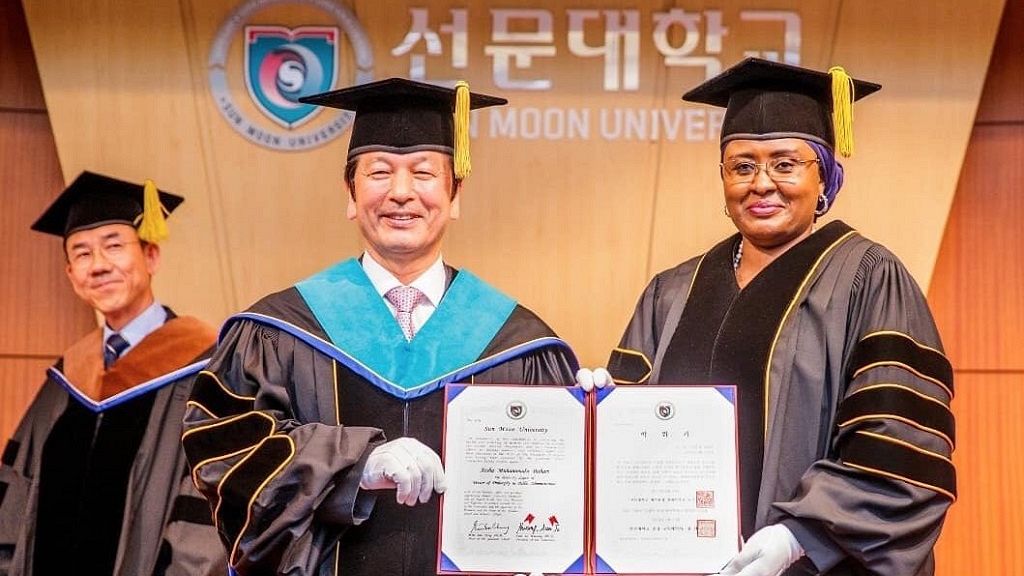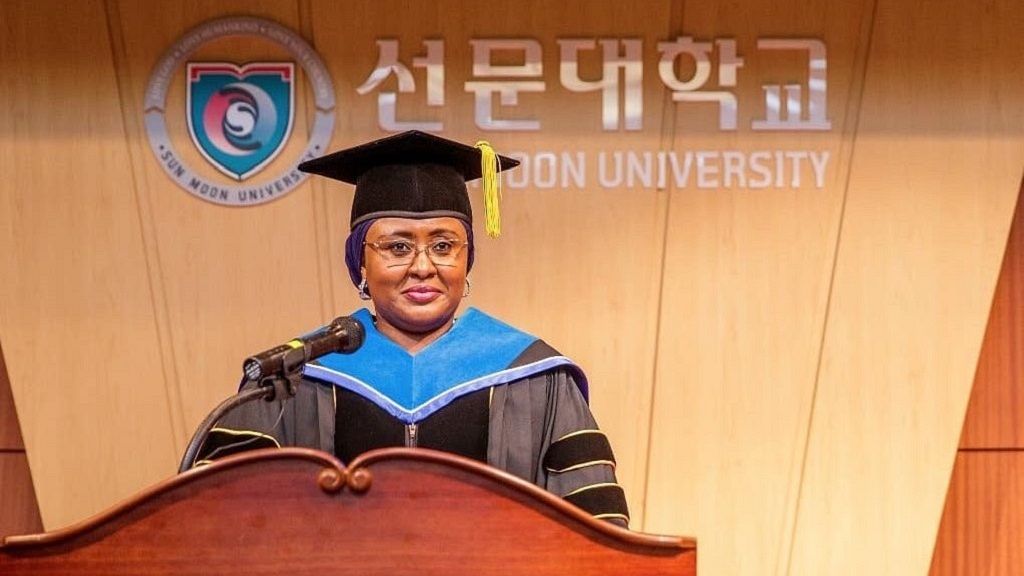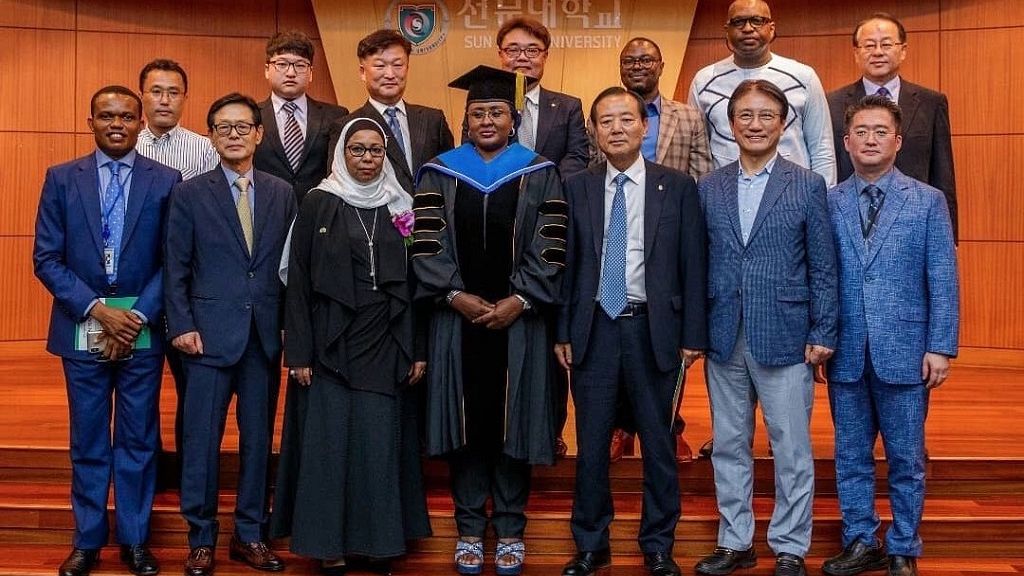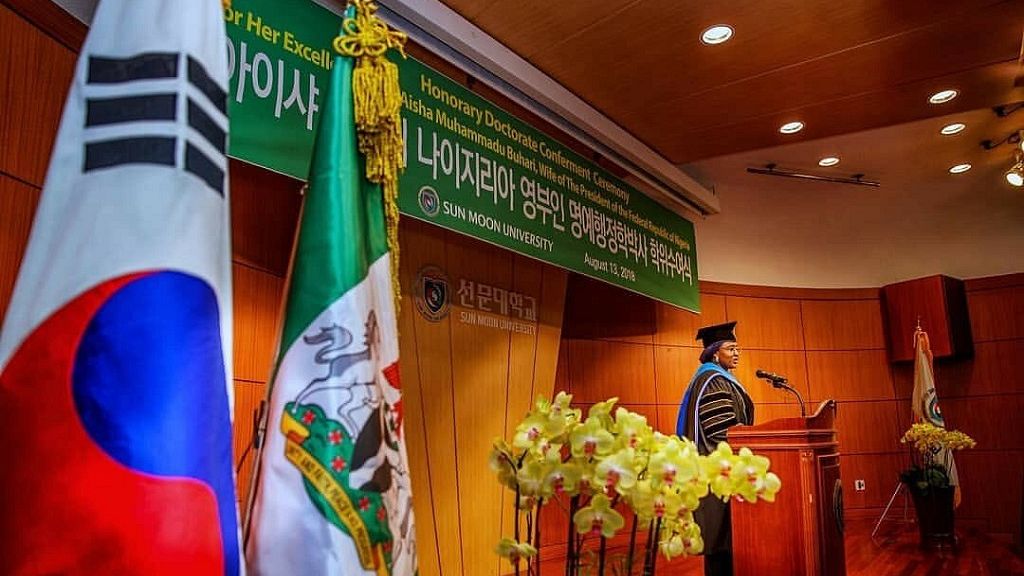 In October 2016, she dedicated an award she received in Brussels to the Nigerian army and to people who were engaged in the war to restore peace in the country.
She delivered an opening remark under the theme, 'Women's Role in Global Security' during the Women's Froum Crans Montana event held in Brussels.
Mrs Buhari said, ''I whole-heartedly dedicate this award presented to me by the Belgian deputy Prime Minister …. to the Nigerian Military men and women who have lost their lives and those at the war front battling to restore peace.''
Nigeria's northeast is home to Boko Haram insurgency that continues to claim lives and result in the destruction of property. Mrs Buhari hails from Adamawa State, one of those affected by the insurgency. The other two are Borno State and Yobe State.