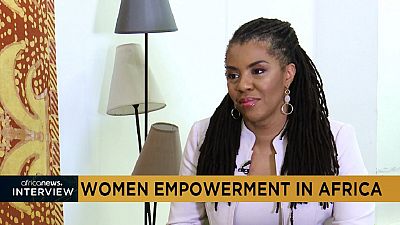 In a time when African governments continue to advance the women empowerment agenda, activists and experts insist that there is more that needs to be done in that respect.
Africanews journalist Elayne Shani Wangalwa had an exclusive chat with Avis Jones-Deweever, a speaker and advocate for black women around the globe with focus on political and economic empowerment.
The interview looks at different aspects of her work across the continent and over the world.
From her work with foreign embassies, her empowerment engagements, the prospects and challenges for women in pursuit of meaningfully contributing to global discourse.