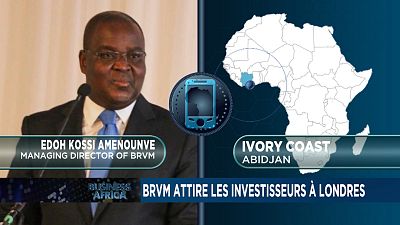 West Africa's regional exchange, Bourse Régionale des Valeurs Mobilières (BRVM), which links eight West African countries with a stable currency met with UK fund managers and market experts to outline investment opportunities at its "BRVM Investment Days 2018".
They outlined strategic developments on the exchange, including investor-friendly trading and disclosure, working with London stock exchange to boost growth companies in the region.
Edoh Kossi Amenounve, the director general of the West African Regional Stock Exchange, BVRM, joined us on the program to shed some light on the report.