The Independence Square in the Angolan capital, Luanda, saw two different protests all connected to the former president, Jose Eduardo dos Santos.
According to journalist and human rights researcher, Zenaida Machado, it was the first time in many years that activists were able to protest without police crackdown.
"No dogs, no horses, no batons… Well done, Angolan Police. Continue like this," she added in a tweet on Sunday. She later clarified that the pictures that accompanied her tweet had two protesting parties.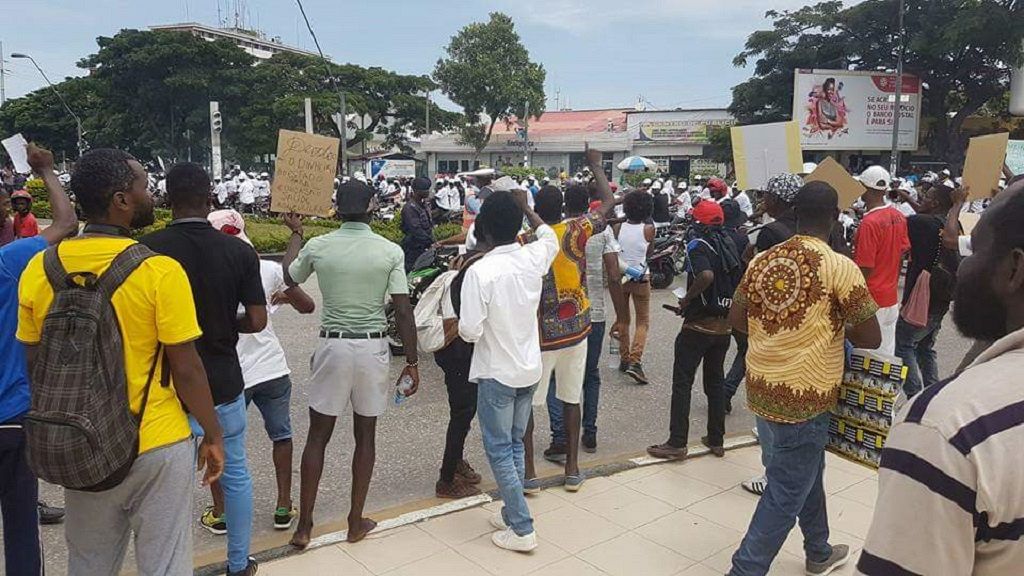 "For context: two events took place here. One of motorbikers marching in support of Dos Santos, as part of peace day celebrations. And a 2nd one – the most important for me- the activists including members of the 15+2 demanding that Dos Santos "returns the money," she said in a follow-up tweet.
Eduardo dos Santos ruled Angola for close to four decades before stepping down in 2017 ahead of polls. The ruling MPLA fielded Defense Minister, Joao Lourenco who won the polls with over 60% of votes.
Lourenco who promised massive reforms in the economic sector has since rolled out strong measures which has had anti-corruption at its center.
Two of dos Santos' children who played prominent roles under their father are currently being probed for corruption. Isabel headed the state oil firm SONANGOL whiles her brother Filomeno headed Angola's sovereign wealth fund – both have been replaced by the president.