Embattled Mauritian president Ameenah Gurib-Fakim has set up a Commission of Inquiry to look into the regulatory authorisations of Alvaro Sobrinho's business in Mauritius.
Alvaro Sobrinho is an Angolan businessman who worked with the president at Planet Earth Institute (PEI) whose credit card she is accused of having used to do personal shopping.
The former head of Banco Espírito Santo in Angola (BES-A) who has been investigated in Portugal and Angola over dubious financial dealings recently ventured into Mauritius, applying for an investment banking license.
Gurib-Fakim on Wednesday announced that she would not resign over the credit card scandal as asked by the cabinet led by the prime minister, Pravind Jugnauth.
Our correspondent in Mauritius, Yasine Mohabuth obtained screenshots of the president's conversations with the Deputy Prime Minister Ivan Collendavelloo saying she would not resign. The screenshots were issued by the president's legal team.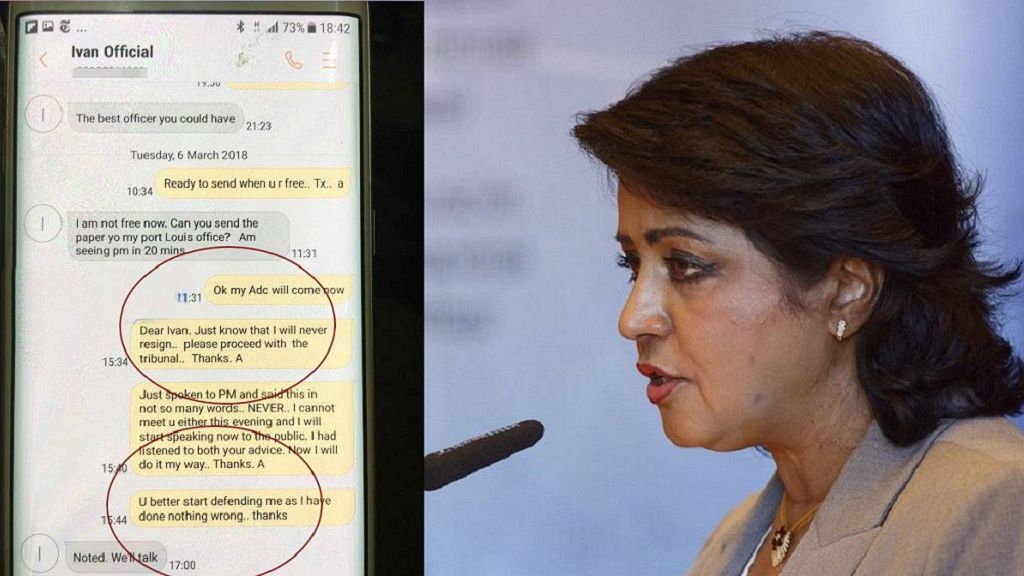 The Commission of Inquiry set up by the president will also investigate the circumstances under which the president's bank records leaked into the media, in addition to reviewing the conduct of the president in relation to the credit card issued by Planet Earth Institute.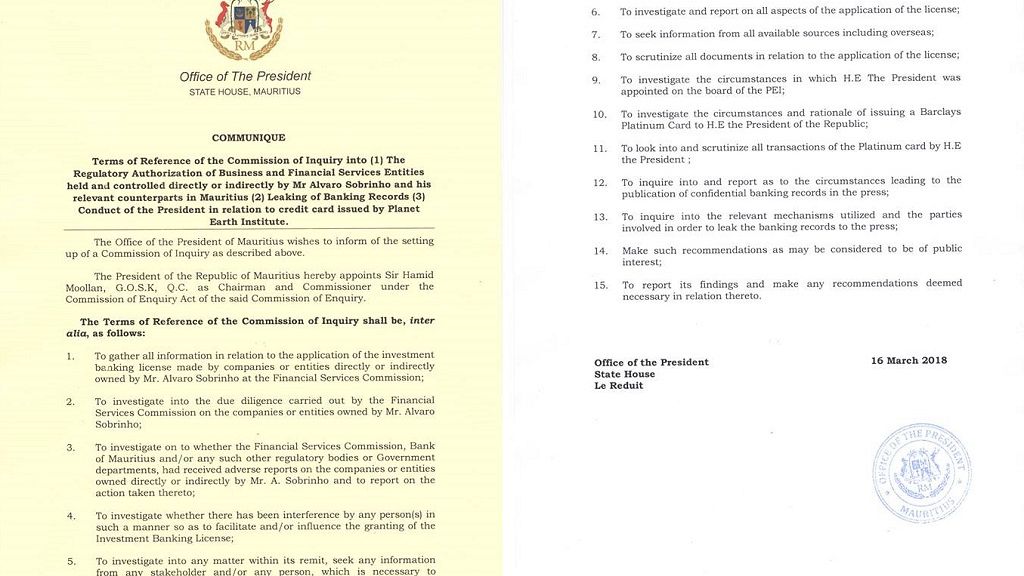 Sir Hamid Moollan, QC has been appointed by the President Chairman and Commissioner of Inquiry under the Commission of Inquiry Act.